---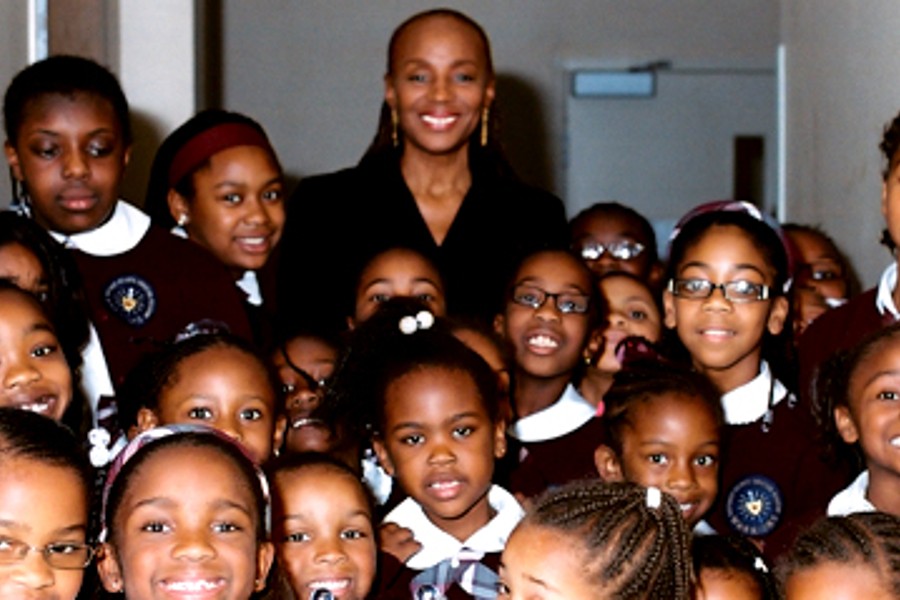 By Aisha Brown
On November 19th, 2009, Harlem World presented the Harlem CARES Bridge to Mentor Power for an Evening of Grace and Thanksgiving to promote the importance of mentoring at risk teens.
The event took place at the historic National Black Theatre, where guests were welcomed with a panel discussion. Harlem native, Susan L. Taylor, founder of the National CARES Mentoring Movement and Editor-in-Chief Demetrius of Essence Magazine, shared her compelling story of being a mentor to numerous of teens and the impact she had on their lives.
"Mentoring is a low cost, high result way of transforming lives," said Taylor. "One young teen I met while she was incarcerated. At 16 years old she was totally out of control and not easy to deal with. Through my mentorship, by the end of this December she will be receiving her masters in teaching."
Along with Susan Taylor, Rustin Lewis, President of National Cares Mentoring Movement, Harlem World's own Daniel Tisdale, actor Malik Yoba, Grammy award winning singer Maya Azucena and Pastor Charles Eatman of Union Baptist Church all shared their views on the community taking the initiative to give back to the youth.
" I learned that we have the ability to walk down the street or go into a barber shop or hair salon and saying something to a child changes their life, said Lewis. "Just speaking to them helps."
Proceeding the panel discussion, guests indulged in a meal sponsored by Harlem's own SpoonBread, while listening to the smooth sounds of the live band and DJ Shogun in the background. As the host for the second part of the evening, Malik Yoba brought a comical spunk to the room. Yoba also serenaded the audience with a performance through song and guitar.
The evening of musical performances continued with a dynamic performance by songstress Maya Azcuena and the Mount Pleasant Community Church Choir of "Junk Yard Jewel," a song in dedication to black men in America. The uplifting song selection was the perfect way to end the night.
Attendees were encouraged to sign up and become a mentor. Harlem CARES just requires one hour a week to sit down with a mentee and give them an opportunity to steer their life in the right direction.
Harlem CARES is one of the 56 mentoring care groups throughout the nation. For more information on how to become a mentor please visit: www.caresmentoring.com
Photos by Derrick Salters.
Related Articles
---