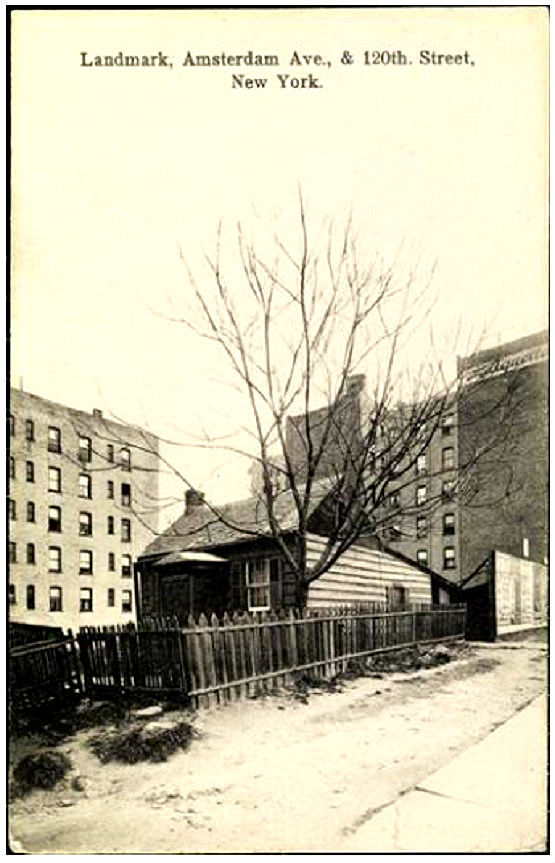 A great photograph taken at the site of an old wooded Harlem cabin, with a wooden picket fence lining the sidewalk that moves up a small hill on Amsterdam Avenue at 120th Street in Morningside Park, West Harlem, NY, 1910.
The text on the image reads:
Landmark, Amsterdam Ave., & 120th. Street, New York.
The photographer was not mentioned in the MCNY post, but we do know that the word "Landmark," is not the same as "landmarked" since New York City did not start landmarking buildings until the 1950's. Sadly, this cabin surrounded by apartment buildings was demolished to make room for more apartment buildings afew years later.
Text below the title of the photograph reads:
Published by Chas. Friedgen, Druggist, Amsterdam Avenue and 120th St., New York.
Via MCNY
Check out more Harlem History here.
Related Articles