---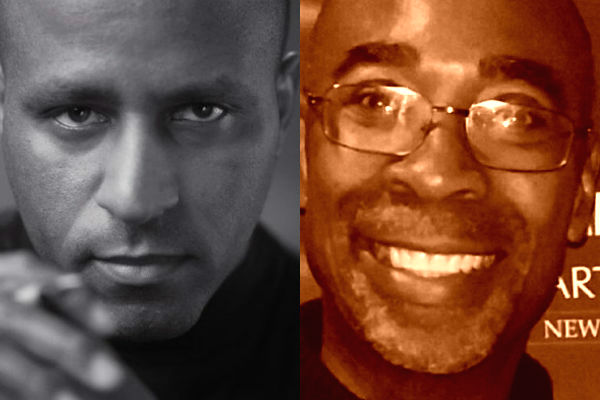 Danny Tisdale, publisher and founder of Harlem World Magazine, and Marko Nobles, founder of InJoy Enterprises announce their new Harlem World Magazine Podcast partnership.
Danny Tisdale said, "We discontinued Harlem World Magazine podcasts from September to mid-October 2020 so that we can better re-package and re-format our podcasts. Our partnership with Marko Nobles at InJoy Enterprises will be a great combination of his' years of experience working in radio and our over 15 years of publishing." Tisdale added, "our plan of more great interviews with leaders, legends and trailblazers, adding top news stories from the website, new reviews of Harlem products and services, coverage and announcements of the best Harlem events around and creating local partnerships with small businesses and non-profits."
"The new format will allow Harlem World Magazine to grow our base of 26,000+ listeners a month today, and build a one-stop-shop for national brands that want to enter the Harlem market. We'll provide a voice for global and local leaders, legends, and trailblazers in a way that national brands cannot, and [at a price] that most local businesses can afford." Tisdale continued, "…since 3Q last year we have been growing 25% and we expect our growth to continue as we push our podcast content across new platforms like iHeartRadio, to Apple Podcasts, to Spotify, to Google Podcasts, to Stitcher, to TuneIn + Alexa, to Amazon Music, including our feed."
PR and Marketing professional Marko Nobles stated, "I look forward to working with Danny Tisdale on Harlem World Magazine, particularly on the podcast, it's a natural extension of our many years of working together." Nobles added, "…we are making some tweaks in the format of the show, which will allow us to push the content from other Harlem World Magazine platforms like e-mail blasts, events, and articles on the website to the podcast."
Marko Nobles, Born and raised in Harlem, has worked in commercial radio with Y107FM and WWRL-AM in NYC and at public radio station WRVO-FM in upstate NY for years. He continues to host a weekly radio program, "Rhythm And Soul Radio", that airs on, WHCR 90.3 in NYC, and created the 24-hour urban eclectic internet radio station RhythmAndSoulRadio.com as part of InJoy Enterprises. He has also served as Executive Director of Harlem Week, Inc., one of the Northeast's largest summer festivals, and currently serves as a 2nd Vice Chairman of the Harlem Week Board of Directors.
Harlem World Magazine will support Harlem Youth Publishing Empowerment (H. Y. P. E.), with 5% of the proceeds each month. Since 2010, H.Y.P.E. has recruited and trained the next generation of publishers in Harlem.
Space is limited, the launch (October 31st, 2020, Harlem World Magazine Podcast), will showcase our full podcast capabilities for 2021-2022 to a line with your business calendar. Contact Danny Tisdale at 646-216-8698).
Harlem World Magazine is a lifestyle and brand for anyone who has a Harlem state of mind, dedicated to news, history, the renaissance, and stories that celebrate our lifestyle founded in 2003, https://www.HarlemWorldMagazine.com
InJoy Enterprises, founded in 2004, provides services from Marketing & PR Consulting, Event Production & Management to Executive Coaching, Personal Life Coaching and Marriage Officiant services. https://www.injoyenterprises.com/
Photo credit (l to r): Danny Tisdale and Marko Nobles.
---