---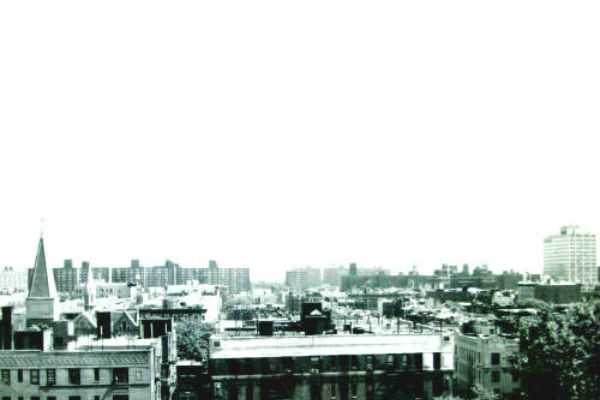 Our friends at the Harlem Business Alliance (HBA) just sent over a job listing from NY's WFAN for a Producer for its on-air programming. It's all about content – you will edit and help create compelling content both over the air and for our digital assets, and build the show's social and digital branding.
You will aid show hosts with topic development and provide necessary support advance topics.
You will also run the audio-board during shows and are responsible for call screening during the show.
In this role, you will
Work closely with over the air staff, commercial production, and digital staff
Manage daily expectations of on-air hosts and programming strategy
Generate topics that drive conversations and listenership
Cultivate relationships with local teams, PR staff, and executives
Book big-name guests
Create a local and national buzz
Use video to help social promotion and digital content.
Requirements
The candidate must have strong organizational and multi-tasking skills and ability to maintain composure in a fast-paced, high-pressure environment
Technical savvy to handle phone calls and social interaction with listeners
Have a great attitude
Knowledge of local and national sporting news and events * Exceptional digital audio and video editing skills
Three years of radio producing experience and board-operating experience is required
Must be able to work weekends and nights as this job may require it
A valid driver's license, satisfactory completion of a motor vehicle record check, and, if the position requires use of the applicant's own vehicle, proof of insurance, is required.
A valid drives license, insurance and satisfactory completion of a motor vehicle record check is required
Additional Information
Entercom Communications Corp. (NYSE: ETM) is the #1 creator of live, original local audio content in the U.S and the unrivaled leader in local radio sports and news.
Home to the nation's most influential collection of podcasts, digital and broadcast content, and premium live experiences, Entercom engages over 170 million consumers each month.
Available on every device in every major U.S. market, the company delivers the industry's most compelling live and on-demand content and experiences from voices and influencers its communities trust and love.
Entercom's robust portfolio of assets and integrated solutions offer advertisers today's most engaged audiences through targeted reach, brand amplification and local activation—all at national scale.
Learn more at www.entercom.com
Closing Date:
5/31/2021
Contact
To apply and upload your resume, visit https://entercom.com/careers
Apply Online URL
https://entercom.avature.net/careers/JobDetail?jobId=15869
Entercom is an Equal Opportunity and Affirmative Action Employer. Entercom affords equal employment opportunity to qualified individuals regardless of their race, color, religion or religious creed, sex/ gender (including pregnancy, childbirth, breastfeeding, or related medical conditions), sexual orientation, gender identity, gender expression, national origin, ancestry, age (over 40), physical or mental disability, medical condition, genetic information, marital status, military or veteran status, or other classification protected by applicable federal, state, or local law, and to comply with all applicable laws and regulations.
Consistent with our commitment to equal employment opportunity, we provide reasonable accommodations to qualified individuals with disabilities who need assistance in applying electronically for a position with Entercom, unless doing so would impose an undue hardship.
To request a reasonable accommodation for this purpose, please call 1-610-660-5614.
Please note that this phone number is to be used solely to request accommodation with respect to the online application process. Calls for any other reason will not be returned.
Reasonable accommodation requests are considered on a case-by-case basis.
For more information contact maureen.debetham@entercom.com
Via the Harlem Business Alliance (HBA)
---