---
Akhnaten "Akhi" Spencer-El, 1979 – present, Spencer El is a 2009 graduate of Semmelweis University in Budapest, Hungary where he completed his Maestro's degree. A native of Harlem, Spencer-El started fencing at the Peter Westbrook Foundation at the age of 13.Around the sametime he graduated from Central Park East Secondary School at 106th Street and Madison Avenue. In the fall, he will become a freshman at St. John's. And in the United States senior fencing championships, which begin this morning at the Armory Track and Field Center at 168th Street and Fort Washington Avenue, he will be a favorite in the men's saber.
He is a three-time U.S. Junior Sabre National Champion, a two-time Senior National Sabre Champion (1999, 2000), and in 1998 was ranked the No. 1 Junior Sabre fencer in the world. He was also a member of the 2000 U.S. Olympic Team. In addition to coaching for Fencers Club, he is also a coach with the Peter Westbrook Foundation and Columbia University.
Throughout his coaching years, Spencer-El has coached numerous elite fencers, including Ibtihaj Muhammed, the 2009 Women's National Sabre Champion, Dan Bak, the 2009 NCAA Team Champion, and Adrian Bak, and the 2009 Junior National Team Champion.
In 2011, a documentary film about his fencing skill was featured in the film Black Blades:
Spencer-El known as Akhi (pronounced Ocky), helped lead Columbia to its second-straight NCAA Championship title in 2016 as both Geoffrey Loss (second team) and Calving Liang (honorable mention) of the men's sabre team and Lena Johnson (honorable mention) of the women's sabre team came home with All-America honors.
The 2016 squad also earned a share of the Ivy League Championship title as the Lions forced a three-way tie for first at the 2016 Ivy League Round-Robins. Rookie Calvin Liang and junior Michael Costin of the men's sabre squad each earned first team All-Ivy honors after taking second and third, respectively while senior Geoffrey Loss picked up second team accolades with a fourth-place finish. On the women's side, rookie Ilana Solomon was named second team All-Ivy after finishing tied for sixth in the event. Earlier in the year, Solomon was named the CollegeFencing360.com National Rookie of the Week on January 22 following a dominating 17-1 performance with a +50 touch differential at the Penn State Invitational (Jan. 16).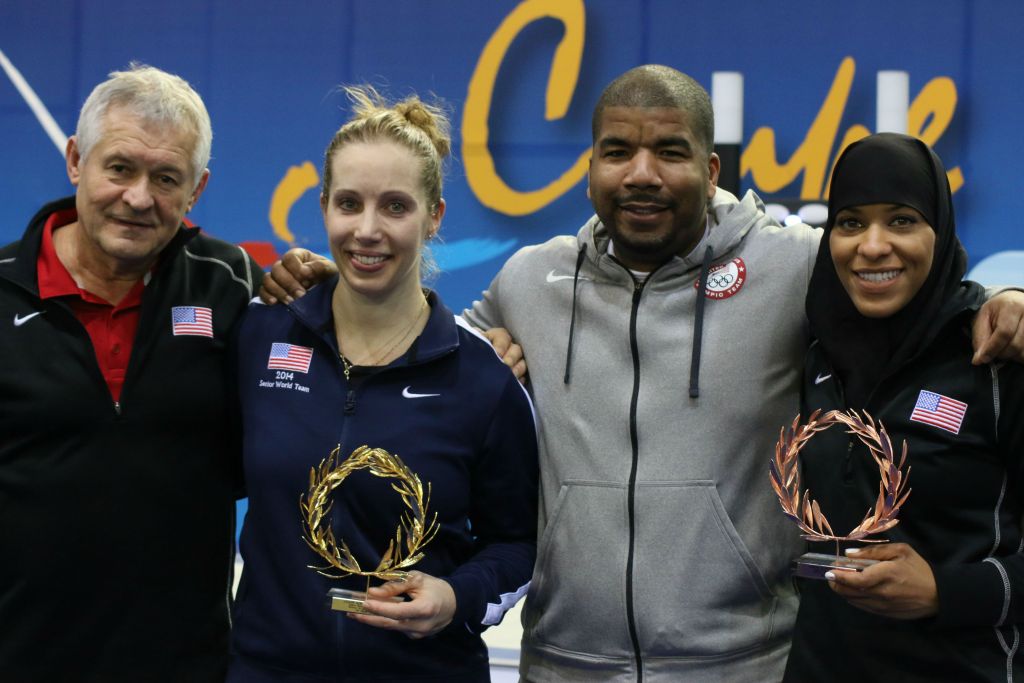 He will serve as a coach to his star pupil the first woman to wear a full hijab, Ibtihaj "Ibti" Muhammad in the 2016 Olympics in Rio.
Spencer-El currently resides in New Jersey with his wife and two children.
Related Articles
---