---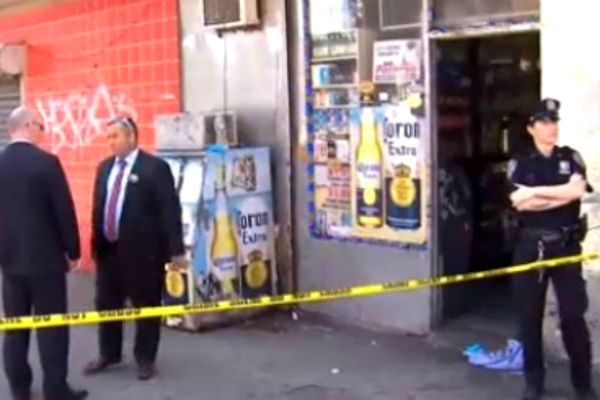 NBC reports that a man trying to rob a bodega worker in Harlem at knifepoint was himself stabbed to death by the clerk, police and witnesses say.
Man Sues Over NYPD Officer Allegedly Violating Him In East Harlem BodegaAn East Harlem cop with an "odd fetish" on the job illegally stuck his finger in a disabled man's an…Feb 14 2017harlemworldmag.com
The 46-year-old would-be robber walked into A&S Candy Grocery Inc. on 145th Street near Lenox Avenue and threatened the clerk, stabbing him in the hand, according to store manager Ali Naji, who was not there at the time.
The 22-year-old employee turned the tables and stabbed the robber several times in the stomach, police said. It's not clear if he used the same knife with which he was threatened.
East Harlem Bodega Robbed At GunpointThe NYPD is hunting down four people wanted in connection with a Monday morning armed robbery in Eas…Aug 9 2017harlemworldmag.com
The bloodied robber then ran down the block and into a Dunkin Donuts, asking someone to call 911, according to the district manager for the donut chain. EMS responded and transported him to Harlem Hospital, where he died, according to police.
A man inside the store was being questioned by police, and a knife was recovered at the scene, police said.
The store was cordoned off with police tape and officers were posted outside as police investigated.
Related articles
---