---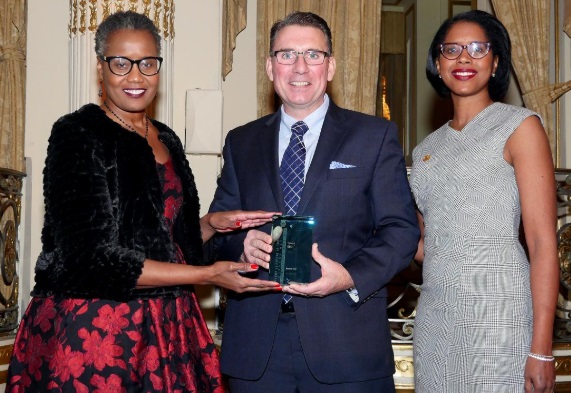 The Harlem-based New York Urban League (NYUL) recognizes companies and respected leaders who have exemplary diversity practices in the areas of leadership, hiring and promotion, supplier diversity, and philanthropy at its 16th Annual Champions of Diversity (COD) Awards Breakfast.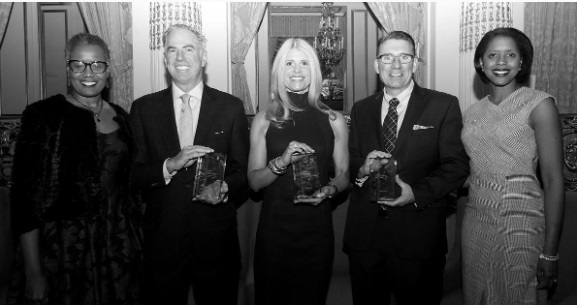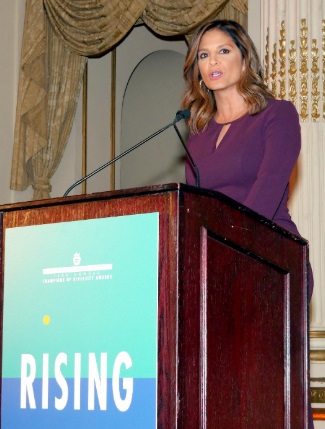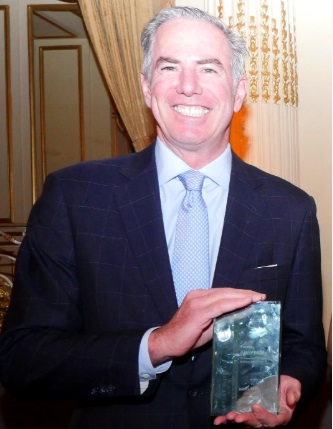 The COD Awards Breakfast took place at The Plaza in Manhattan on Tuesday, March 5, 2019. With Darlene Rodriguez of WNBC as Mistress of Ceremonies and CEO Roundtable Facilitator, NYUL proudly honored corporate honoree United Parcel Service (UPS), Gary Pinkus, Chairman, North America, McKinsey & Company and Timothy Ryan, U.S. Chairman, PwC. Corporate Sponsors of the 2019 COD Awards Breakfast included: Entergy, Founding Chair and Legacy Sponsor; TD Bank, and Lyft.
Over 200 guests joined us to celebrate diversity and inclusion and discuss disruption. The Honorable Scott Stringer, New York City Comptroller kicked off the morning festivities stating, "For almost a century, the New York Urban League has been leading the fight for equity and inclusion. As a partner to the Comptroller's office, NYUL and its incredible leadership including Arva Rice and Marc Morial, have helped us build a pipeline from disparity to opportunity," said Comptroller Stringer. "The Champions of Diversity Breakfast is a special opportunity to look at how far we've come, and the path forward for change."
NYUL was pleased to present Timothy Ryan, U.S. Chairman PwC with a Champions of Diversity Award for his outstanding leadership with the CEO Action for Diversity & Inclusion. The honor was accepted by Shannon Schuyler, Principal; Chief Purpose Office, PwC, who said "The creation of CEO Action was a bold and risky move by Tim, but it was fueled by the need to acknowledge and address the diversity and inclusion challenges we are all struggling with in business and our society. These issues are deeply rooted in who we are as a nation, and while one action may not erase that or change social behavior, one action can lead to another and another and that ripple effect is how we will make a difference."
This year, NYUL also honored Gary Pinkus of McKinsey & Company, whose seminal reports have helped build the business case for diversity and inclusion in the workplace.
"Creating an effective diversity and inclusion strategy is no small effort and requires strong, sustained, and inclusive leadership. I'm proud to accept this award on behalf of my more than 30 thousand colleagues around the world. At McKinsey, diversity and inclusion are critical to achieving our dual mission—to help our clients make substantial, lasting performance improvements and to build a firm that attracts, develops, excites, and retains exceptional people," stated honoree Gary Pinkus, Chairman, McKinsey & Company North America.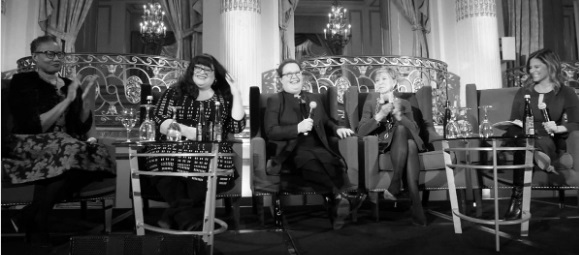 Lastly, NYUL presented the coveted Champions of Diversity Corporate Award to UPS. To be considered for a Champions of Diversity award, individuals and companies must complete a confidential survey and are evaluated by a corporate panel of former honorees. Scott Bremerman, President, U.S. East Region Operations, UPS, made this comment in his acceptance speech, "UPS has a rich history of diversity and inclusion. Inclusion strengthens our workforce and helps us innovate to meet our customers' needs every day. It's not only central to our identity. It's a core part of our business strategy and crucial to the continued success of our company."
In recognition of the 16th anniversary of this award, the breakfast featured a CEO Roundtable Discussion focused on disruption. Among the panelists were Christine De La Rosa, Co-founder, and CEO of the People's Dispensary; Judith E. Erwin, Co-Founder & CEO of Grasshopper Bank; Karen Ignagni, President & CEO of EmblemHealth, and Arva Rice, President & CEO of the New York Urban League.
Ignagni said that a key to shaking up the status quo in business is to "banish the words 'that's the way we've always done it.'" She touted Emblem as being led by women, people of color and people of all sexual identities. She said Emblem places value on diversity by locating community health centers in all corners of the five boroughs and building an inclusive partner physician network.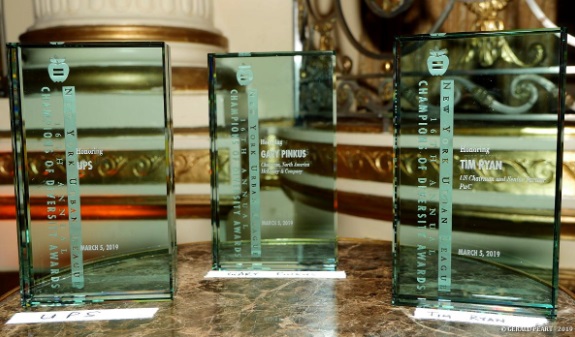 Arva Rice, President & CEO of the New York Urban League added, "The New York Urban League created the COD Award to recognize companies and respected leaders for their commitment to diversity as measured by their workforce, board leadership, supplier diversity, and philanthropy. In today's political climate we cannot stress enough the importance of inclusive work environments, open dialogue and a willingness to disrupt the status quo by taking on controversial issues directly."
For more information about the Annual Champions of Diversity Awards Breakfast, the upcoming NYUL Centennial, or other NYUL programs, visit http://www.nyul.org.
Photo credit (l to r): 1) Scott Bremerman, Arva Rice, Scott Bremerman, and Jeanine Conley.. 2) Arva Rice, Gary Pinkus, Shannon Schuyler, Scott Bremerman, and Jeanine Conley. 3) Darlene Rodriguez. 4) Gary Pinkus. 5) Arva Rice, Christine De La Rosa, Judith E. Erwin, Karen Ignagni, and Darlene Rodriguez. 6) Shannon Schuyler. 7) NYUL Champions of Diversity Awards 2019. By Gerard Peart 2019.
---