---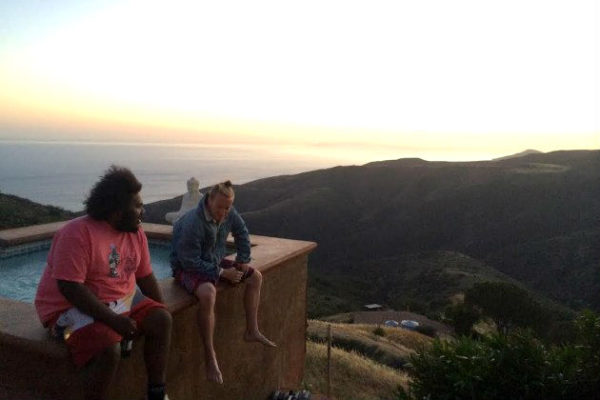 Brady Watt is a Harlem-based producer, bandleader and bass player who has worked with everyone from Joey Bada$$, Talib Kweli, Melanie Fiona and Statik Selektah.
Now, he adds another mega-player to his list of collaborators, as he connects with Boston's own Michael Christmas. The comedic personality has already cut a lane for himself in movies and TV, but on "Youth In Revolt," Christmas and Watt become cult-like figures over dope-ly produced beats.
Here's a sample "Youth In Revolt":
"Youth In Revolt," which appears on Brady's forthcoming album, To Get Back Home, comes after years of studio sessions with some of the best and brightest in the biz. As the first producer signed to DJ Premier's TTT (To The Top) imprint with blessings from Ski Beatz, Murs and Damon Dash — Brady Watt's hard work has put in the required effort to stand out.
"Brady can play any song and he knew my catalog before we rehearsed a note," DJ Premier stated to XXL Magazine. "Brady is an instant fit on my new label, TTT (To The Top), as I house all types of music and Brady represents our vision for originality." Created in an "elegant flophouse" in Malibu, California, Brady reveled in making music every day and you can hear the sheer excitement on "Youth In Revolt". "I sat on this hill in Malibu thinking about what I wanted to make and we ended up with the craziest song I think I've ever made," Michael Christmas said in sharing the back story. "I knew I was with one of my favorite musicians in the world, so I was like let's try something different."
Via source
Related Articles
---