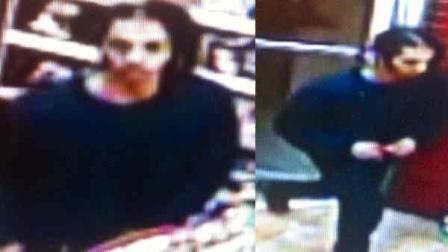 Police are searching for three suspects wanted in a violent mugging in Harlem, and they're hoping surveillance images of one of them will lead to arrests.
The incident happened just before 1 a.m. on Sunday, April 20 in the vicinity of the Harlem River Drive and West 155th Street.
The 24-year-old victim was walking when the men approached him and began to assault him. Police say the suspects then demanded his property and the pin number for his ATM card.
Two suspects stayed with the victim while the third went and withdrew $375 from a nearby ATM, where he was caught on camera.
The three suspects then fled the scene with the money and the victim's Nexus 5 cell phone.
The victim refused medical attention on scene.
Anyone with information in regards to this robbery is asked to call the NYPD's Crime Stoppers Hotline at 800-577-TIPS (source).
Related Articles
---