---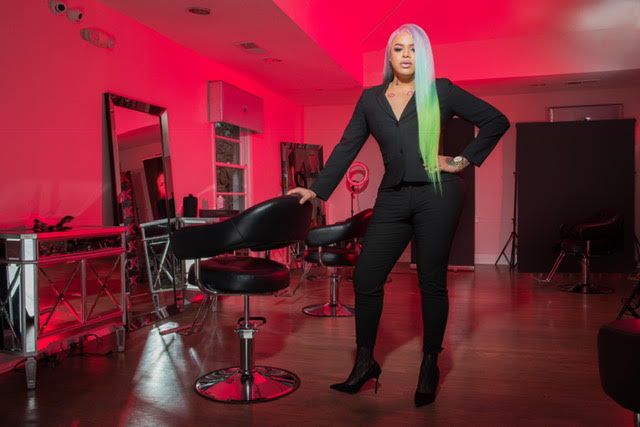 BET Networks announces the premiere of its original digital series "WIG OUT" starring celebrity hairstylist Cliff Vmir. The eight-episode series follows Cliff and his crew in Atlanta, the "Hair Capital," as he's hungrier than ever to continue to take his "Hair Empire" to the next level. From re-launching his famous "hair tours," to opening a brick and mortar home base for Cliff in Atlanta to expanding his brand, Cliff has gained a new perspective and is feeling the pressure to make some needed changes in his life. All the while, Cliff is secretly planning his entrance into the rap game and all is at stake. As Cliff struggles with personal issues along the way, he also realizes he's made some amazing connections that will help him rise to the top of hair and rap royalty, but how easy will it be for him to break in? Tune in to the premiere episode of "WIG OUT" Sunday, January 13, 2019, across all BET Digital platforms.
Tammy Rivera, Marlo Hampton, Lil Mo, Shekinah and more to make a cameo appearance during the series. Harlemites can watch the "WIG OUT" first-look trailer here.
"WIG OUT" is Executive Produced by Kristin Shae Pisarcik for Minted Media, and Matthew C. Mills and Chris Vivion for Spacestation. Marni Rothman Ellis Directed, also for Spacestation. Producers include Cliff "Vmir" Watson, Eboyné Jackson, and Monique Jackson.
Photo credit:  Cliff "Vmir" Watson via BET.
---