---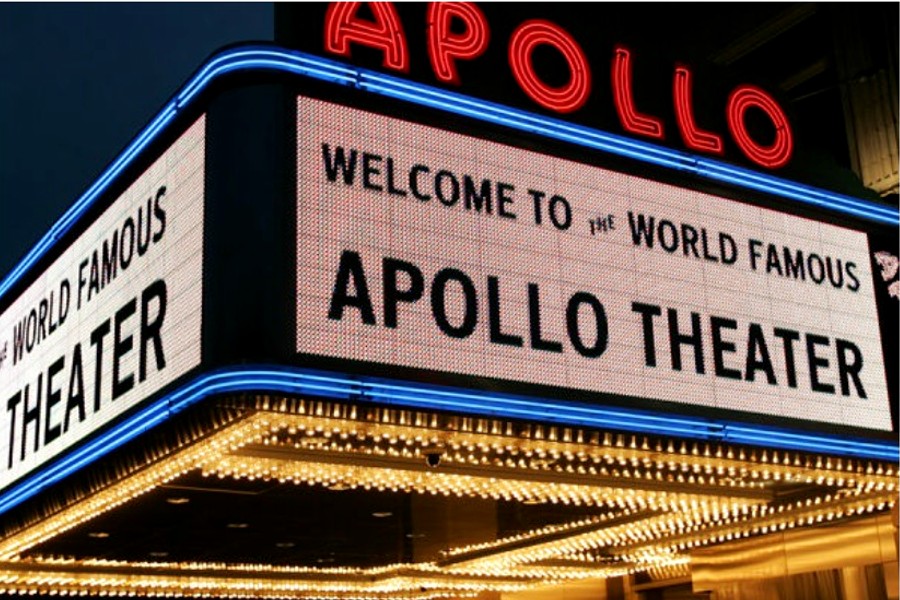 Upon initial observation, Harlem, a buzzing enclave within New York City, and Sydney, Australia's radiant coastal hub, may appear to exist in entirely different realms.
Yet, dig a little deeper, and what emerges is a captivating blend of culture, music, and art that effortlessly transcends the miles that separate them. This tale of two cities takes us through hidden jazz bars, street art that narrates stories, and food so good it'll make your taste buds do a little dance. Before you experience these global cultural hubs, click here to ensure your e-visa is sorted for seamless travel.
Soulful Sounds: Harlem's Jazz Legacy
It's impossible to walk through the streets of Harlem without the melodic notes of jazz flowing through the air. From the famed Apollo Theater to more minor, tucked-away spots like Bill's Place, you'll be enveloped in the same haunting melodies that once enraptured legends like Billie Holiday and Duke Ellington. But beyond the music lies a deep cultural resonance essential to understanding Harlem. Each note played reverberates through a community that has fought for its identity amidst societal struggles. Your ears aren't just hearing music; they're absorbing history, a shared tale of struggle, triumph, and the insatiable quest for self-expression that's palpable in every saxophone wail and piano chord.
Sydney's Musical Medley: More than Opera
While the Sydney Opera House might be its most iconic musical institution, the city's heartbeat is as diverse as its population. From the Oxford Art Factory in Darlinghurst, showcasing emerging local talents in pop and rock, to The Basement, Sydney's oldest jazz venue, the city offers an array of sound that rivals Harlem's illustrious music scene. But it doesn't stop there. Sydney's music culture also reflects its rich aboriginal heritage, evident in places like the Yabun Festival, which celebrates indigenous music. Whether tapping your feet to aboriginal didgeridoo music, head-banging to a live rock band, or vibing to hip-hop in Surry Hills, Sydney's musical landscape is a mosaic you'll want to be part of. Every venue, every concert, and every spontaneous street performance adds a unique texture to Sydney's complex cultural quilt, making it a global music capital that resonates with beats from around the world.
Street Talk: The Art Walls of Harlem
Murals and graffiti in Harlem aren't mere decorations; they're vibrant dialogues between the artists and the community. From the "Crack is Wack" mural by Keith Haring to the vivid artworks that adorn the walls of local businesses, each piece is a chapter in Harlem's rich socio-political story. You'll also find poetic lines from Langston Hughes or empowering images of Malcolm X and Martin Luther King Jr. infused into the art. Get lost in these artistic labyrinths, and you'll find a Harlem that speaks in colors, shapes, and deeply rooted narratives that continue to inspire activism and community building.
A Canvas by the Sea: Sydney's Street Art
Venture out to neighborhoods like Newtown and Marrickville, and Sydney's walls come alive just as expressively as those in Harlem. Annual events like the Bondi Beach Graffiti Wall keep the city's street art scene fresh and relevant. But there's much more beneath the colorful facades. Street artists in Sydney use their talents to engage in dialogue with the public, provoking thoughts and emotions beyond the initial visual impact. Beyond mere aesthetic value, street art in Sydney often delves into socio-political issues, such as climate change, indigenous rights, and social justice movements. Through intricate details, vivid colors, and compelling compositions, artists make bold statements that resonate with locals and tourists alike. Here, the spray can is as mighty as the surfboard, each mural a wave in the city's ever-changing cultural tide.
Flavors that Sing: Harlem's Culinary Scene
From Sylvia's soul food classics to Red Rooster's culinary fusions, Harlem's food scene is a flavorful mirror to its diverse musical landscape. But it doesn't stop there. The neighborhood also hosts newer gems like Harlem Soul, offering gourmet burgers that resonate with the local vibes. Whether you're diving into a plate of southern fried chicken, savoring Senegalese thieboudienne, or biting into a juicy burger, you're taking a gastronomic journey that stretches from the African diaspora to contemporary American delights. Alongside the food, what comes alive is a deep-rooted culture evident in the seasoning, the culinary techniques, and the spirit of communal dining.
A Melting Pot of Tastes: Sydney's Global Kitchen
Walk through Sydney's Chinatown, Little Italy, or the Spice Alley in Chippendale, and you'll quickly realize that the city's culinary range is as global as its inhabitants. From traditional dim sum eateries to cutting-edge fusion restaurants, diversity thrives. Here, a plate of Peking duck can quickly be followed by Italian gelato or Turkish kebab, each dish a culinary ambassador echoing the city's multicultural soul and cosmopolitan charm. But Sydney's food scene is more than a list of international options; it's a testament to how people from different backgrounds can create a composite culture that is uniquely Australian while honoring its many global influences.
The Cultural Harmony of Harlem and Sydney
Thousands of miles, diverse landscapes, and distinct histories may separate Harlem and Sydney. Still, they share an indefinable chemistry, a vibrant multicultural tapestry that turns them into kindred spirits. You can feel this connection in the air, almost like a shared heartbeat, as if the two cities are distant relatives meeting at a family reunion. From their unparalleled musical scenes, where jazz in Harlem finds its counterpart in Sydney's eclectic range of genres, to their evocative street art, which speaks in the universal language of expression and activism, they stand as beacons of cultural richness. Add to that their mouth-watering cuisines, serving world-spanning dishes yet deeply rooted in local traditions, and you've got a pair of places that go beyond their geographical contexts. These two places remind us that the world is smaller than we think and that cultural vibes have no borders.
So, the next time you find yourself humming to jazz in a cozy Harlem bar or marveling at a Sydney mural, remember that you're not just a spectator but part of a global celebration of cultural diversity. You are a link in a chain that stretches across oceans, connecting communities and lifestyles that may seem disparate but are deeply intertwined in their essence. In these moments, your senses are fully engaged, but so is your soul, touched by the common threads that unite us. Isn't it remarkable that two places far apart can make you feel right at home, expanding your understanding of community and togetherness? And isn't that worth traveling for? Whether through music that speaks to your heart or art that provokes your thoughts, these experiences are more than tourist attractions; they affirm the human spirit.
This content is part of the HWM Partnership.
---