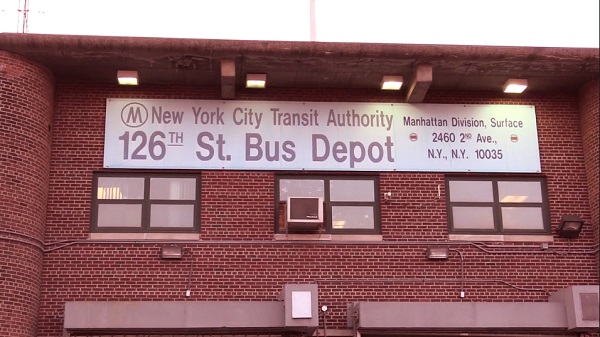 This month, the public will get another opportunity to comment on a proposed 1.1-million-square-foot development that would take up an entire city block in East Harlem.
A public scoping meeting will be held to discuss the East 126th Harlem African Burial Ground project on Sept. 27, at the Silberman School of Social Work Building, The New York City Economic Development Corporation announced in The City Record.
The project would totally reimagine the span of an entire city block currently occupied by the East 126th Street Bus Depot. The Metropolitan Transit Authority had been leasing the land from the city but is in the process of vacating the depot, according to the announcement.
"The proposed project is anticipated to result in a mixed-use development project including a mix of permanently affordable and middle income residential, commercial, and community facility uses, and provide a publicly accessible memorial commemorating the Harlem African Burial Ground and its important role in the history of Harlem and New York City," reads the EDC's announcement in the City Record.
The proposed development would allocate about 655,215 square feet for residential development (with 50 percent offered as affordable rates at or below 80 percent of the area median income), 315,000 square feet for commercial use, 30,000 square feet for commercial use including a historical and culture center and 18,000 square feet for unbuilt memorial space, according to the announcement. The development would also include a parking lot with about 300 spaces.
The land is owned by the city, which means that the EDC must conduct public scoping meetings to move forward with the Uniform Land Use Review Procedure and eventually submit a Request for Proposals. The development is expected to be completed by 2022.
Photo: Google Maps street view circa October 2014 and source.
Related Articles