---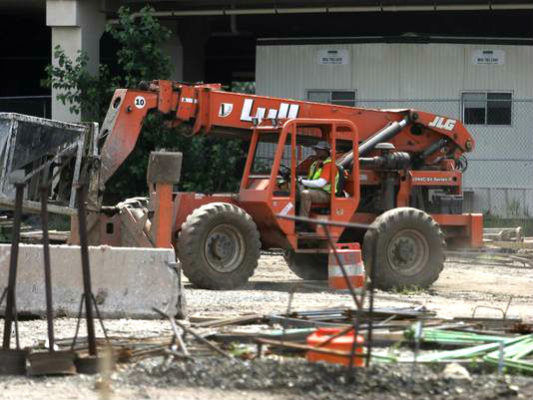 North Jersey reports that Harlem-based civil rights leader has sent a letter to the developer of American Dream Meadowlands questioning the level of diversity among contractors and subcontractors at the East Rutherford site.
"The exclusion of minority businesses in a project that is receiving massive public subsidies from the state and country is not only a break of trust — it is immoral," the Rev. Dr. Johnnie Green wrote in a letter to Triple Five executive Don Ghermezian. "Once completed, this project will only succeed if people of color in New Jersey and New York support it."
In the letter, Green set a goal of 30 percent of business contracts going to minority- and women-owned businesses. In a phone call on Friday, however, he said "even 15 to 20 percent would be a step in the right direction."
"I don't want it to get to the point of demonstrations there, but we want to be informed of significant progress on this," Green said. "We're getting to the point where the rubber meets the road."
Triple Five executive Tony Armlin said he did not have specifics available about the extent of women- and minority-owned business partnerships. But he said the project last month employed 22.7 percent minority construction workers — just ahead of the 22 percent target set by the Economic Development Authority.
Only 2.6 percent of the workers last month were female, Armlin added — below the 6.9 percent target set by the EDA. Armlin said the focus on grueling, heavy construction in this phase of the project made it too difficult to find enough female workers for those tasks.
Later this year, an increase in light construction at the site would mean a rise in participation among both groups, Armlin said.
"The contractor has evidenced good-faith efforts over the life of the project, and is in compliance," said EDA spokeswoman Erin Gold, whose agency granted a $390 million tax break in 2013 that is contingent on sufficient women and minority participation in the project's workforce.
At a press conference at the site on Monday, Triple Five Vice President Paul Ghermezian said that while about 600 workers are now on site (many of them inside the 2.3 million-square-foot existing structure), that number eventually will increase to a peak of 3,000 in about a year. More than 500 additional workers are expected on site in the next six months.
After years of delays, Triple Five in June completed its complex construction financing package that provides more than $3 billion designed to ensure completion of the shopping and entertainment project. The projected opening date is now March 2019.
Several equal opportunity leaders have appeared at board meetings of the New Jersey Sports and Exposition Authority, which is the project's landlord, throughout the year.
Dr. James Harris, vice president of the NAACP branch in Montclair, and Jeffrey Dye — president of the Passaic County NAACP — each said Friday that they have had productive meetings with sports authority board members in recent months. Agency president Wayne Hasenbalg, Leroy Jones, and union leaders Andrew Scala (painting) and John Ballantyne (carpenters) are among those who have been involved, they said.
"I'm kind of optimistic so far," Dye said. "But I've dealt with projects before where I started down this road, only to see the efforts phased out later. These few months will tell us if they are serious about this."
Harris agreed.
"We know that a lot of major projects have workforces that do not look like the neighborhoods where they are built," Harris said. "We fully expect a cooperative spirit — but we're going to insist on positive results, and we will get more assertive if we don't see that they are serious."
Hasenbalg said a meeting likely will be scheduled "in the next two weeks" among lead project contractor PCL officials, Harris, Dye, Jones, state Assemblyman Gordon Johnson of Englewood, and other interested parties.
Triple Five also will be required to submit reports on workforce diversity in the coming months to the sports authority and the Economic Development Authority, Hasenbalg added.
The state at one point had a program mandating that 7 percent of all state contracts go to minority business owners and 3 percent to businesses owned by women. That mandate was dropped in 2003 after a lawsuit was filed that challenged the plan's constitutionality.
In 2003, Mills Corp., the operator of American Dream predecessor Meadowlands Xanadu, signed a developer's agreement that included language that required submission of a plan to show efforts to diversify the project workforce. Two years later, early in the initial construction phase, Mills reported that 13 percent of its contract values went to a trio of minority- and women-owned business enterprises (MWBE) firms.
Mills set goals of 15 percent minority participation and 2 percent for women-owned companies, but in 2006 the company exited the project as it was dissolved.
Hasenbalg said a $390 million tax break granted to Triple Five by the EDA includes language requiring that concrete steps be taken toward diversity.
The worker-participation goals were set at 15 percent for minorities and 2 percent for women.
Related articles
---