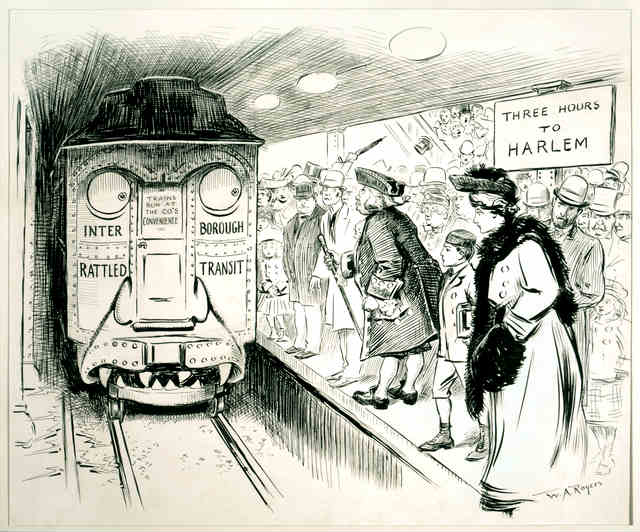 The subway system turns 113 years old today, October 27th. Not that fancy, underground pneumatic train of the 1800s, but the first IRT subway, which opened in 1904 and ran from City Hall to 145th Street and Broadway, the Gothamist reports. Happy birthday, you wonderfully busted old thing.
Below find Nikola Tesla's criticisms of the system, and some other fun historic facts from the subway's first year, which you can read while you're waiting for today's subway, which is also yesterday's subway, and runs about just as well.
It took less no time at all for the service complaints to come in; in the above cartoon—published in 1905—the IRT is called the "Interborough Rattled Transit," and the caption promises "3 hours to Harlem." The complaints kept coming, and show no signs of stopping.
Read the remainder of Nikola Tesla's criticisms and the entire article on the Gothamist here
Photo credit: Cartoon critical of subway service, circa 1905. (via Wikipedia).
Related Articles
---