---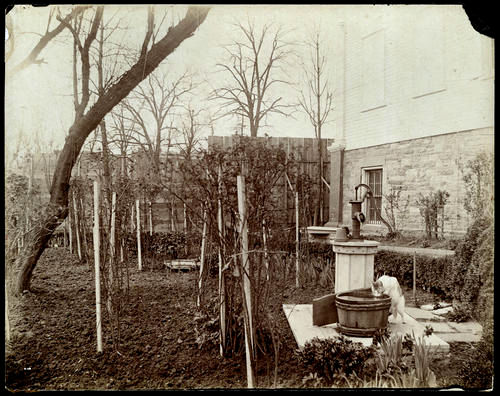 At the turn of the century and before the Harlem Renaissance, there were places like this hand pump well (above) at the rear of a home at 147 West 139th Street between Sixth and Seventh Avenue, NY, April 21, 1898 by NY photographer James Reuel Smith.
The wells and springs that ran throughout Harlem, the Bronx and the entire area are connected to the "Indian Springs" and wells that Harlem World Magazine wrote about a few years ago. Smith's photographs document this transition between "Indian Springs" and the industrial revolution of mass production bringing water to homes throughout the area.
James Reuel Smith was born in 1852 in Skaneateles, NY. Smith loved photographing and investigating springs and wells. In 1922, he published Springs and Wells in Greek and Roman Literature, Their Legends and Locations. He spent much of the years from 1897 to 1901 bicycling around Northern Manhattan.
James Reuel Smith died in 1935. Via source
Related articles
Related Articles
---