---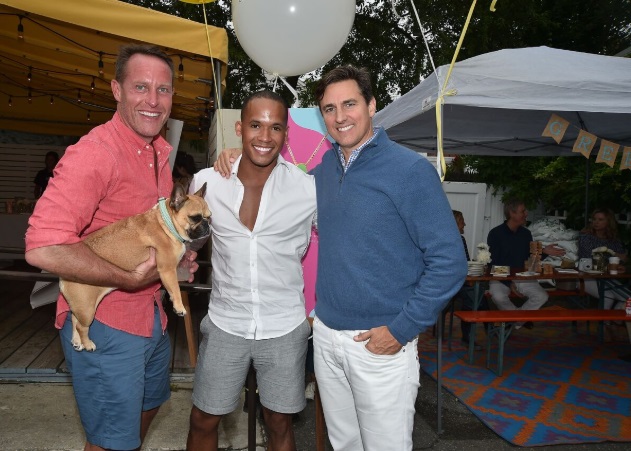 In support of philanthropic friends, Alex and Ani Charity by Design launched their new Avocado Necklace in collaboration with Green Beetz on Saturday, June 23rd, 2018 at the Blue Parrot Restaurant at 33A South Main Street in East Hampton, NY.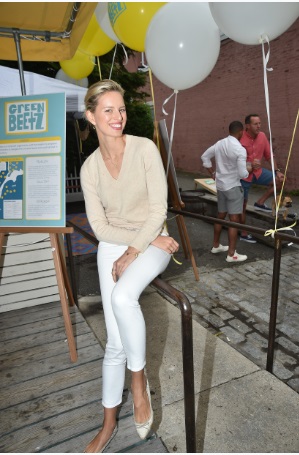 The June 2018 launch of the Avocado Necklace followed the April 2018 release of the Avocado Charm, which were both displayed from the Alex and Ani Charity by Design Collection, and significantly maximize Green Beetz efforts to encourage healthier relationships between young people and their food.
Notable attendees included: Anna Chapman, Karolína Kurková and Archie Drury, Kyle MacLachlan, Desiree Gruber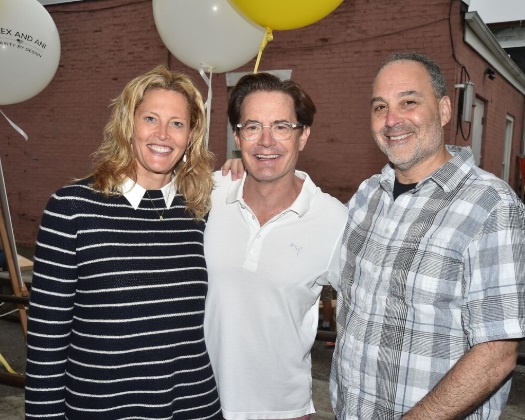 Alex and Ani fuels the avocado craze with the new Green Beetz necklace and charm custom designed using recycled materials and environmentally conscious processes. The healthy snack jewelry set aligns with Green Beetz' efforts teaching children to think critically about how food impacts their bodies, their community and the wider world.
Green Beetz curates a 10-week curriculum for upper elementary school to lower middle school students teaching them how to cook, garden, read food labels, appreciate nutritious foods like fruits and vegetables, and ends with a classroom farmers market experience. The purchase of one Avocado Charm will cover the costs of the full program for a single student for the academic year. One Avocado Necklace will amount to the cost of a full program for two students for the academic year.
With similar values, both Green Beetz and Alex and Ani are committed to the wellbeing of our planet, communities and people. The Charity by Design division's mission to strengthen small, grassroot non-profit organizations through innovative partnerships will help Green Beetz double the number of classrooms impacted in the 2018-2019 fiscal year.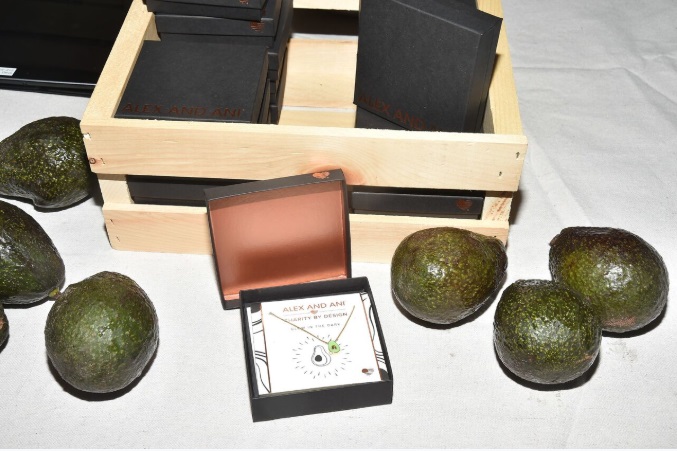 Specialty margaritas were served while guests viewed the new Green Beetz Avocado Necklace and Charm in the Alex and Ani Charity by Design Collection.
Visit https://www.alexandani.com/charity-by-design
Visit https://www.greenbeetz.org/
Photo credit: 1) Friends and Archie Drury. 2) Karolína Kurková. 3) Anna Chapman, Kyle MacLachlan. 4) Atmoshere. John Roca. 
---