---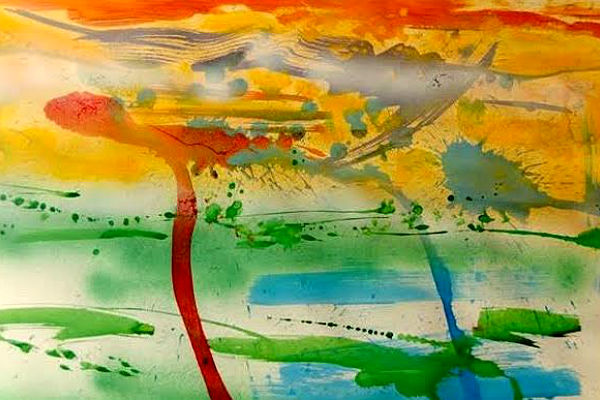 By Lynn Lieberman
In a special three-day presentation, the Hamilton Landmark Galleries will hold a solo exhibit of the work of Ademola Olugebefola.
Born in the U.S. Virgin Islands, and raised in New York City, Olugebefola began his career as a bassist, retiring from music in the late 1960's to devote full time to the visual arts.
He is one of the original founders of the WEUSI Artist Collective, a movement that was founded in 1965, created for the purpose of promoting the African-American culture through art. This exhibit, entitled "Explorations & Discoveries", will present many of the artists' never before seen paintings and drawings, in a celebration of the gallery's 18th Anniversary.
His work is part of the permanent collection of the New York Public Library for the Performing Arts, the Schomburg Center for Research in Black Culture, Hatch-Billows Archives, Howard University, and a host of other Institutions.
The exhibit will be on view from November 13 to November 15 from 4 pm to 8 pm, free and open to the public.
For more information and RSVP 646-275-9090.
A link for Ademola Olugebefola:
http://www.weusiart.com/#!ademola-olugebefola-/c1c5p
A link for the WEUSI Artist Collective:
https://www.facebook.com/Weusi-Artist-Collective-53896341950854
4/
Hamilton Landmark Galleries is located at 467 West 144th Street between Convent and Amsterdam Avenues.
Photo credit: Bear Mountain Series by Ademola 24″ x 36″ watercolor on paper, 2000, photo courtesy of the artist
Related Articles
---