---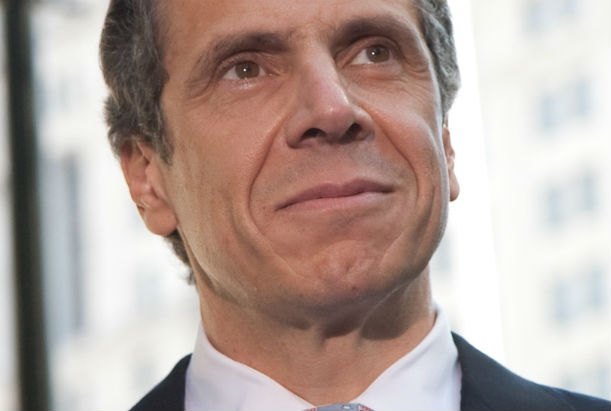 New York businesses can only send half their staff outside under a new executive order Gov. Andrew Cuomo announced Wednesday, as the city's confirmed novel coronavirus case count reached 1,339.
Only 50 percent of a business's workforce can report to work outside their homes for the duration of the coronavirus outbreak, Cuomo said.
"I understand the burden to businesses," said the governor. "We'll figure out the economy afterward."
Cuomo provided no timeline for how long the order would remain in place but said of the regulations, "We'll relax them as soon as possible."
Business owners received warning of the workforce limit and readily agreed, according to Cuomo reports Patch.
"We've heard nothing but support," he said.
While the executive order sets up the minimum, Cuomo urged business owners to voluntarily set up working from home for as much of their workforces as possible.
Cuomo once again came out against the shelter-in-place policy Mayor Bill de Blasio said he was considering for New York City — and which the governor has said de Blasio lacks the power to enforce — arguing this order could be adapted instead by simply decreasing the percentage of the workforce allowed outside.
Such a move would slow the spread of COVID-19 on a state level without shutting down businesses New Yorkers will need in upcoming months, he argued.
"People still need to be able to order food, to shop," said Cuomo.
Cuomo acknowledged the economic impact such a decision would have on the state economy, but said his top priority was reducing the wave of patients he expects to overwhelm New York's hospital system.
"A rich person is a person who has their health," Cuomo said. "Everything else you can figure out."
The Department of Health will waive regulations to allow New York hospitals to increase capacity by 50,000 beds, Cuomo noted.
And President Donald Trump sent the nation's 1,000-bed hospital ship, the U.S. Comfort, to dock in the New York City harbor.
---