---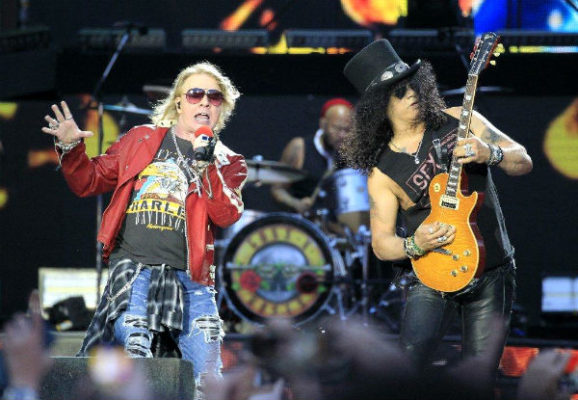 As run-up to a new leg of Guns N' Roses' Not in This Lifetime tour this summer, the band will play a private concert July 20, 2017 at New York's Apollo Theater in Harlem for a special to air on SiriusXM satellite radio.
The invitation-only performance, representing the first time the group has played the historic venue, will be carried on SiriusXM's new Guns N' Roses Radio Channel 14, slated to launch July 13, 2017 and it will also go out over Howard Stern's Howard 101 channel on the service.
The new channel and the forthcoming tour coincide with the 30th anniversary of the release of GNR's blockbuster 1987 album "Appetite for Destruction."
"Guns N' Roses started off in Los Angeles in 1985 and went on to conquer the world with its swaggering, unrepentant, rebel rock and roll, and we are thrilled to have them perform," SiriusXM President and Chief Content Officer Scott Greenstein said in a statement.
Via source
Related articles
Related Articles
---