---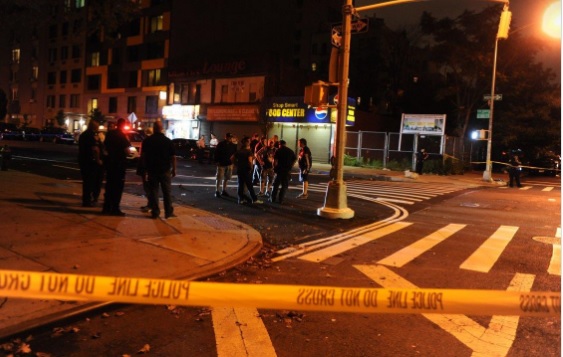 NY Daily News reports that a gunman fatally shot a teenager outside an East Harlem housing development Wednesday night.
The gunman hit the 17-year-old victim in his chest just after 10 p.m. on Park Ave. at E. 110th St., near the Lehman Village Houses.
Medics took the unidentified teen to St. Luke's Hospital, where he died.
"I heard a 'Pow!' He fell in the street," said one witness, who declined to give her name.
The shooter shoved the gun in the front pouch of the teen's hoodie and ran east, under the nearby MetroNorth overpass, before heading north on Park, the witness said.
"I was so scared I ran," she said. She said she suspected the shooting stemmed from a turf rivalry.
"These boys from over here are always shooting at the boys from over there," she said.
Related articles
---