---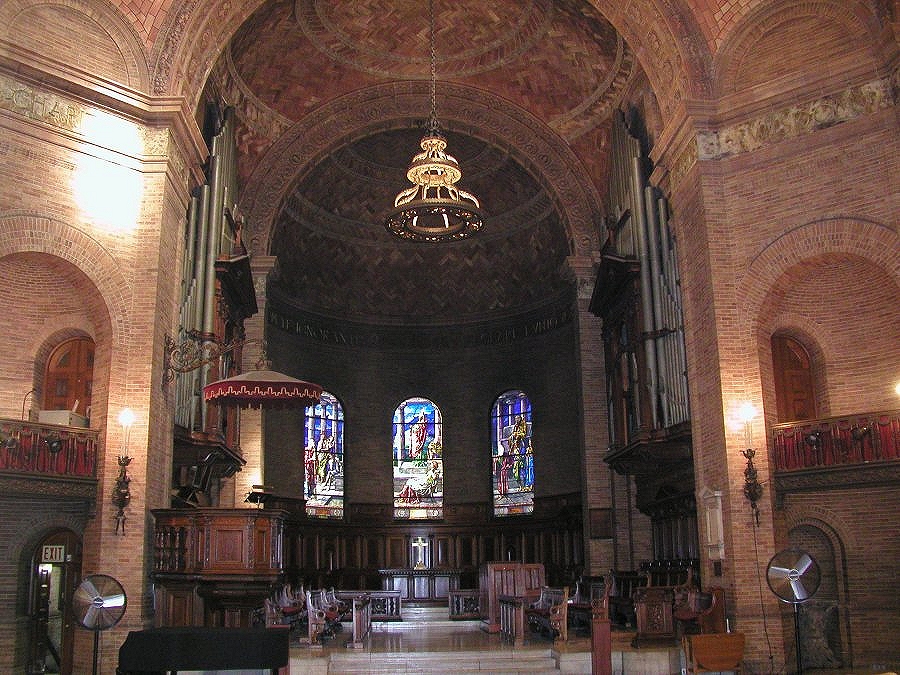 The Museum of the City of New York in East Harlem is continuing its "Innovators" series, pegged to go along with its exhibit, Palaces for the People, about the Guastavino family's ubiquitous tile work, found in hundreds of sites in Harlem and beyond. When we look at Rafael Guastavino's work at St. Paul Chapel at Columbia University the pink‑hued tiles of the domes and vaults, laid in a herring-bone pattern, are one of the most significant installations of his clay tiles. Guastavino was a Spanish immigrant who was influenced by the ancient Catalan technique of timbrel vaulting. After coming to America in 1881, Guastavino patented these structural tiles and established the Guastavino Fireproof Construction Company. The Guastavino tiles can be examined up close beneath the stairways of the chapel's side entrances. So successful was the use of the brick, terra cotta, and tile at St. Paul's that in 1907, the Craftsman Magazine declared that the chapel was "an epic in clay." I. N. Phelps Stokes designed the chapel's floors, with their marble fragments laid in intricate patterns resembling those in the Early Christian churches of Italy; the patterns were purely decorative and had no symbolic meaning.
The next talk, about the uses of tile today and featuring Daniel Libeskind, is July 7 at the Center for Architecture. The next one, slated for July 16 at the museum, is about the engineering and design of tall buildings, featuring Rafael Vinoly and others. The museum also just picked up a $1 million grant to expand. [source]
Photo credit: Rafael Guastavino detail work by St. Paul's Chapel, Columbia University, West Harlem, New York.
---