---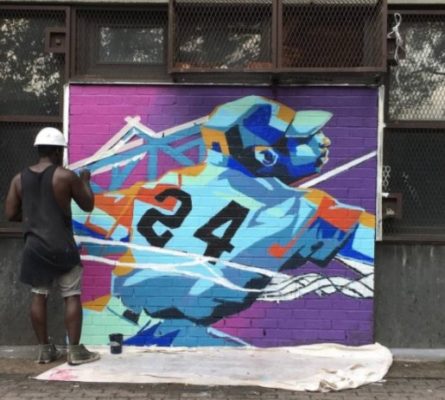 As seen in the protests in Charlottesville and the subsequent removals of Confederate statues like the Dr. J. Marion Sims statue in East Harlem and across the nation, art is a site of power when placed in a public space. Instead of perpetrators of a violent past, art can be used as a liberating process formed through community partners by providing platforms for voices that aren't heard.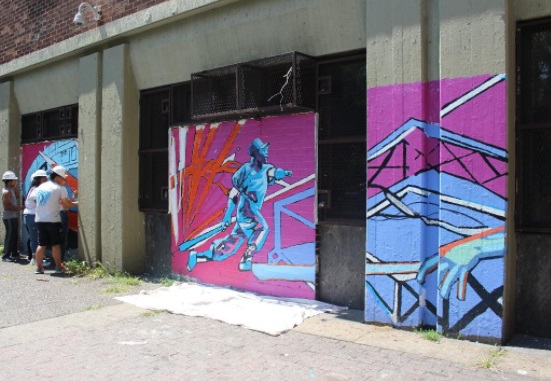 Groundswell, New York City's premier social justice arts organization, creates murals through a creative practice that amplifies youth voices to achieve social equity in our communities. Through highly public murals, Groundswell youth reclaim public space by transforming blank walls into sites of community dialogue. Through art, youth offer their solutions for the social justice issues important to them, New York City, and beyond.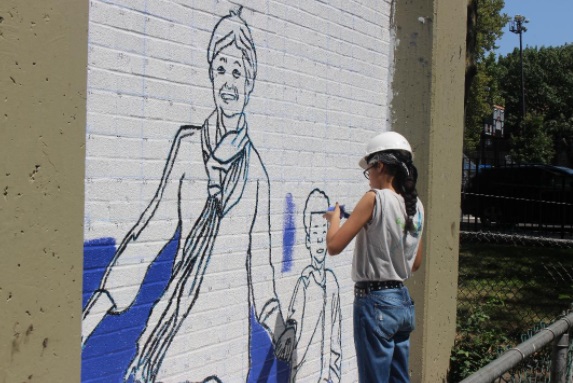 "We often say that 'art transforms', but we end the conversation there. I want to ask: how do we make that so? To make art that transforms, we must commit to antiracist creative practice, one that engages the deepest part of our radical imaginations. Groundswell has always created art with and for communities who have been historically marginalized," said Groundswell Executive Director Robyne Walker Murphy.
Groundswell continued their twenty years of community-engaged art this summer with a series of simultaneous murals throughout New York City, including Groundswell's 500th Mural and murals at New York City Housing Authority (NYCHA) housing developments. These murals are a part of Groundswell's two-month long flagship program, the Summer Leadership Institute. This summer youth jobs program offers New York City youth the opportunity to reimagine public spaces as sites of community dialogue.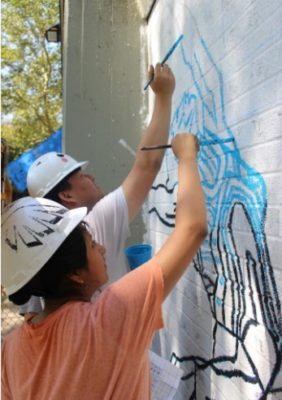 In addition to the 500th Mural, Groundswell continues their work in NYCHA housing developments at sites like Polo Grounds Houses, August 30th, 2017, 2931 8th Avenue, Harlem, NY (see photos above).
Presented in partnership with Mayor's Office of Criminal Justice, bringing attention to the community activism of public housing residents.
Check out other sites in the Bronx, and Brooklyn, NY here.
Related Articles
---