---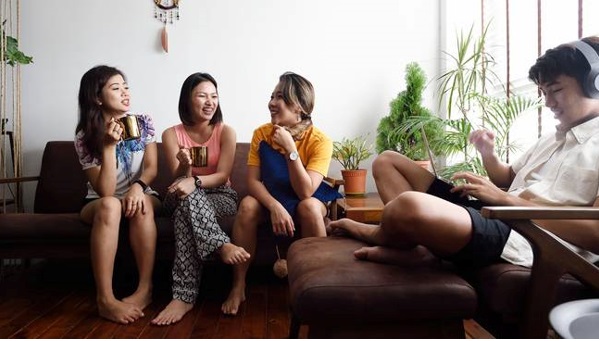 There's no doubt that Australia is a very popular destination for international students wanting to not only get a great education but do it in a place that is endlessly beautiful and interesting! Although choosing a city to study in and a university are usually at the top of the to-do list for students, there are quite a few other things that should be considered to help students from abroad have the best possible time while they're learning. To help out with some important basics you might not yet have considered, in this article we provide some very useful tips so you can develop your knowledge about your new home!
Start getting involved!
Although you might think to organize your student accommodation in Sydney is all you need to do to become settled, think again! If you're planning on living in Australia for a few years, it's a great idea to start talking to people, whether they be people who live close to you, or simply just people you are going to university with. Although it can be tough approaching people in a brand new country, reaching out can help you discover a whole new side of Australia. You'll likely be able to relate with your new friends straight off the bat, which can help with your overseas adjustment period, and knowing people will encourage you to get out and about and explore with them (as its always doing these kinds of things with other people). Part of this experience, as well as studying abroad as a whole, is staying as patient and open-minded as possible. With this mindset, you'll be able to get over the eventual culture shock and embrace all of the quirks and other strange things you weren't expecting – although it might not be the same as your hometown, the city you're studying in Australia is great just because of that!
Ensure you stay healthy and aware
Although you might be overwhelmed with all of your study and socializing obligations, staying fit and healthy is a very important part of feeling good in your new home. Something as simple as going for a walk and exploring can help you feel much healthier, and it will also be of great benefit to your mental health as well. When you think about it, both physical and mental health can help you study a lot better, which is why taking the time to embrace them can offer such a great payoff! Awareness also factors in your budget as a student – although some students have the distinct luxury of not needing to worry about money, if you are careless with money it can have serious implications for your time studying in Australia. If you're bored, it's important to not think that spending money will alleviate this boredom. Instead, create a list for budget purposes and allow yourself some fun money if you can stretch for it – if you're still having trouble, universities often offer help with student finances, so it's worth looking into.
Become a part of university life
At the end of the day, getting involved in any way you can is what will make your university experience abroad the most fun. With this in mind, it's also a great idea to make friends with locals, wherever you are get education; or in USA , Europe or in Australia, as then you'll always be able to come back and visit them after you've completed your studies
---