---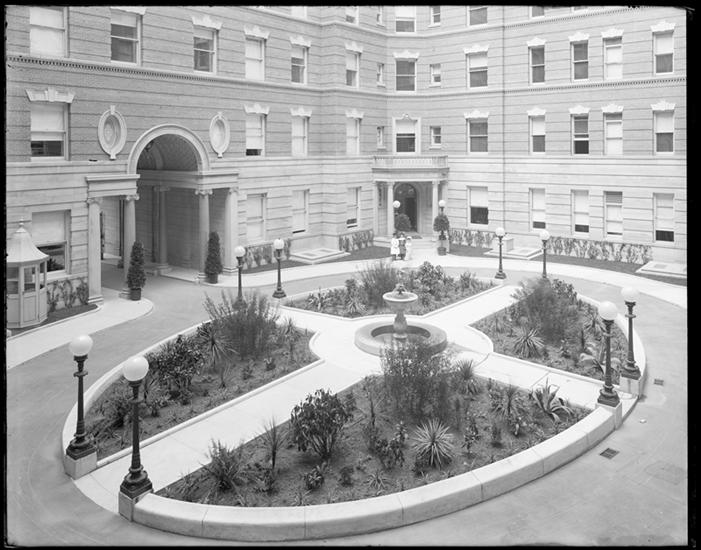 The Graham Court Apartment House, has one of the most beautiful courtyards in Harlem, on the corner of 116th Street and Seventh Avenue, Harlem, NY.
The apartments circular French style Courtyard is cornered filled with roses and other flowers centered around a fountain with sets of lights split by paths that lead to the peaceful fountain in the center.
Back in the day you could bring your horse through the archway entrance and be dropped off right in front of your apartment door walk-way entrance.
Photo credit: 1) 2) Source. Via Source. By A Wurtz.
---