---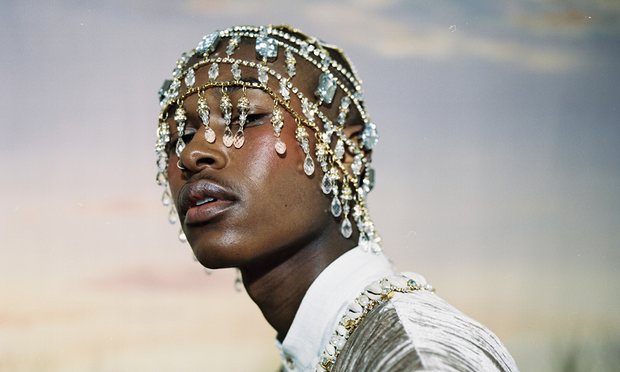 Grace Wales Bonner was born in London to an English mother and Jamaican father. She attributes much of her Afrofuturist style influence to her roots, exploring black male identity in her collections. She graduated from Central Saint Martins last year with a B.A. in fashion, winning the L'Oreal design award for a collection that mixed "influences of Coco Chanel with blaxploitation films and African craft techniques", whether it be through research trips to Senegal or exhibits in Harlem.
Wales Bonner is known for her African-inspired pieces, pulling from western and colonial visions, as well as a history of Africans in India, to create her own line of suits and sportswear. Her LVMH winning collection was designed looking to the Emperor of Ethiopia. She drew from Caribbean, East and West African, as well as European influences. She fights against the general white-washing so often overlooked in the fashion industry by weaving her heritage, different histories, and a fresh perspective of black male sexuality and identity into each collection. She even shows her clothes on exclusively black and South Asian models to further the story her different collections are portraying.
Grace Wales Bonner designs contemporary menswear (and some womenswear!) to a long international stock list including Matches and LNCC in London, Opening Ceremony and V Files in New York, as well as Wildstyle and Opening Ceremony in Los Angeles. Each piece is made to order, including a short-sleeved polo as well as button-down, a velvet cardigan,  and a Swarovski and cowrie shell skull cap.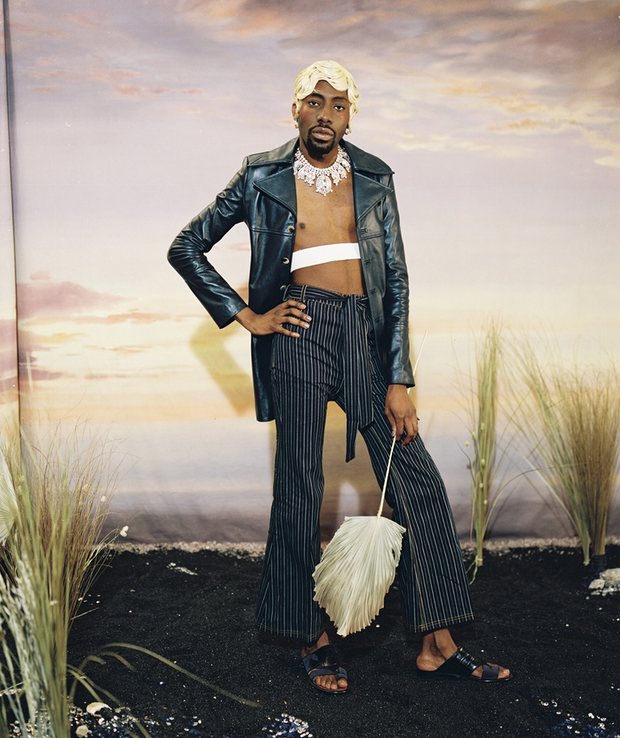 Being the first individual female and first menswear designer to win the LVMH award is a big deal, but by no means the first accomplishment for Grace Wales Bonner. Her graduate collection for Central Saint Martins in 2014, called Afrique, won the L'Oréal Professional Talent Award. Her dissertation "Black on Black" was personally commended by the Dean of Central Saint Martins as well. After debuting Ebonics A/W 15 with Fashion East at London Collections: Mens (which received critical acclaim), she was invited to the V&A's prestigious Fashion in Motion program. In 2015 she received the Emerging Menswear Designer award at the British Fashion Awards.
A view of her pieces are also available on her website, walesbonner.net, for pre-order.
Click HERE to read the entire article.
Related Articles
---