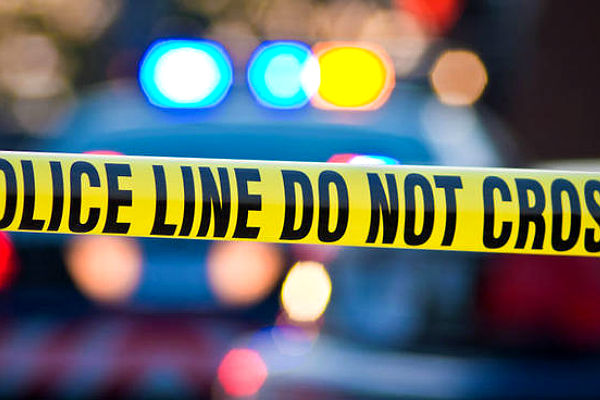 A 36-year-old mother of three endured a brutal attack inside an East Harlem homeless shelter when her troubled boyfriend allegedly took a steak knife and "went to work" on her face.
The "boyfriend" proceeded to carve her cheeks and forehead like a jigsaw puzzle in a middle-of-the-night attack last week, she told News 4 in an exclusive interview.The woman who asked to be identified only as "LaToya" said her alleged attacker, 43-year-old Demel Jennings, flew into a rage around 2 a.m. Thursday after LaToya moved to the other side of the bed because he was snoring too loud.
LaToya claims shelter security was slow to respond as she fought for her life, screaming for help, banging on walls and doors, and waving at security cameras outside her room after her boyfriend eventually fled.
"I was waving at the camera but I was out of it and I was waving and screaming at the top of my lungs," LaToya said.
She said her 12-year-old son saved her life.
"He was like 'Ma, what do you want me to do?' And I told him to go and get help," LaToya said. "If he wasn't there I probably wouldn't be here right now."
Christine Quinn, the former NYC Council Speaker and president of WIN shelters, which operates the Jennie Clarke residence on East 100th Street, tells the I-Team shelter guards responded quickly, within 3 minutes after Latoya's son ran outside in his underwear to get help at the security office several doors down the street. Neighbors had also called police after hearing her screaming.
Quinn says Latoya's recollection of events isn't accurate.
"It doesn't necessarily line up with various videotapes we have but I respect what she is saying, where she is at in her process of healing and she is a hero," she said.
Quinn says the shelter, housed in five adjacent tenement buildings, had three security guards on duty at the time, which she claims is three times the number the city requires. But the guards were stationed in an office four buildings away. Quinn added that the guards are unable to monitor all of the shelter's security cameras 24-7. The attack took place inside Latoya's third-floor unit where there are no security cameras.
Related Articles