---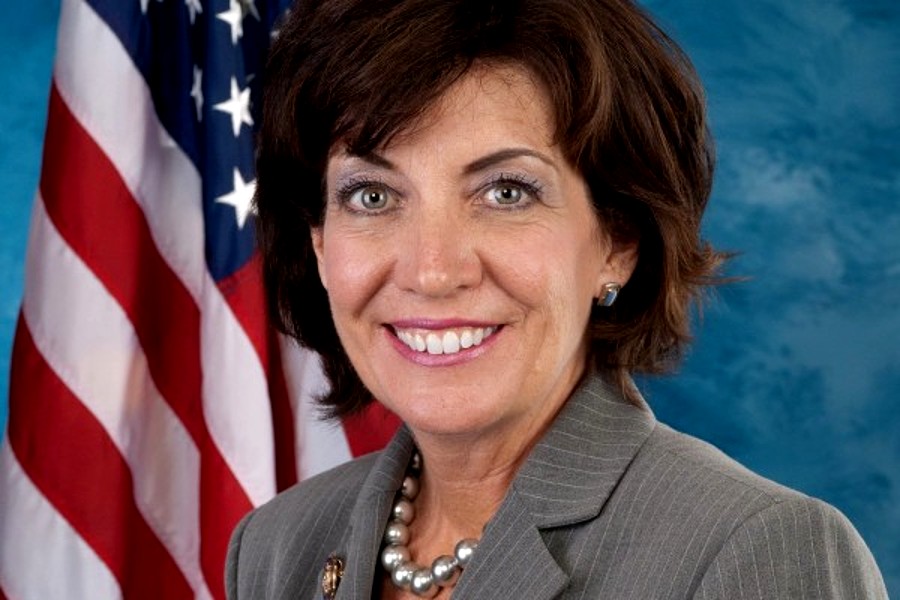 AARP NY State Director, Beth Finkel, comments on new AARP report revealing over tripled list prices from Harlem to the Hudson for key Medicare Part D drugs.
"The bad news is, the cost of key prescription drugs has skyrocketed, as a new AARP report shows. The good news is, a bill heading to the Governor would expose big price increases and may discourage the big drug makers from raising prices so high so often."
"Prescription drug price transparency laws in other states have resulted in lower and fewer price increases. We need that in New York.
"Too many New Yorkers must choose between buying medicine and paying for food or rent, not to mention that escalating drug prices drive up insurance premiums and the bill for taxpayer-supported programs like Medicaid and the Elderly Pharmaceutical Insurance Program in addition to individuals' out-of-pocket costs.
"Governor Kathy Hochul rightly proposed far-reaching prescription drug transparency as part of her executive budget back in February. AARP New York supported Senator Julia Salazar and former Assembly Member Dan Rosenthal for proposing and working to pass the price transparency legislation that is heading to the Governor. We call on the Governor to promptly sign A1707A/S599A into law."
Highlights of the new report by AARP's Public Policy Institute:
List prices for the 25 brand-name drugs with the highest total Medicare Part D spending in 2021 have increased by an average of 226%—or more than tripled—since they first entered the market. For example, the price of Enbrel, used to treat rheumatoid arthritis and psoriatic arthritis, has increased by 701% since coming to market in 1998, and the price of Januvia, used to treat diabetes, has increased by 275% since entering the market in 2006. Overall, the lifetime price increases ranged from 20% to 739%, and all but one of the drugs' lifetime price increases greatly exceeded the annual rate of inflation over the same period of time.
These 25 drugs were responsible for $80.9 billion in total Medicare Part D spending in 2021, about 37% of the total spending, and were used by more than 10 million Part D enrollees.
The top medications include.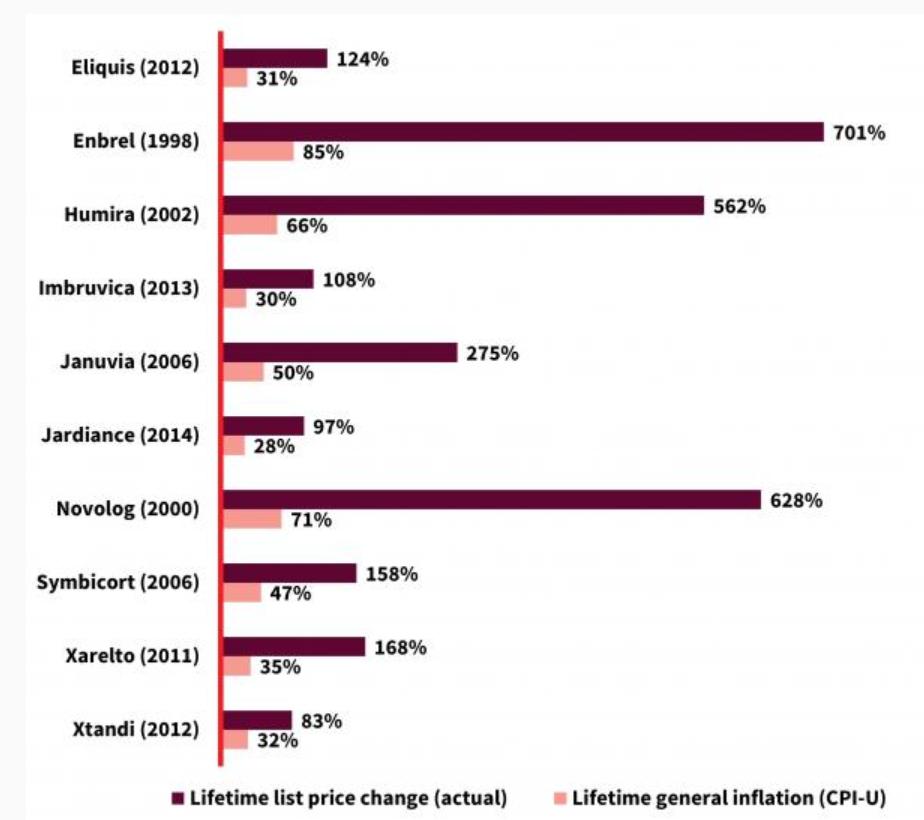 To learn more, visit www.aarp.org/about-aarp/, www.aarp.org/españo 
Photo credit: 1) Gov, Hochul.
---