---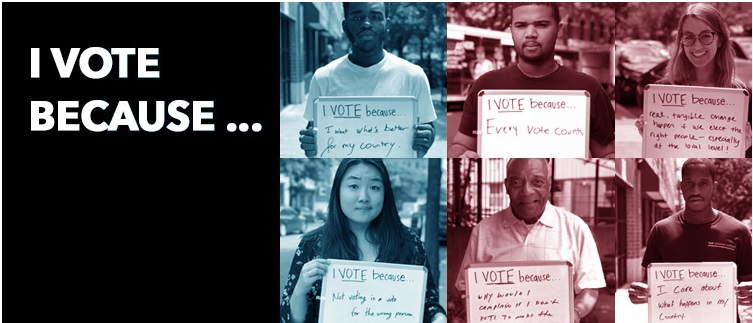 GOSO in partnership with Legal Aid, Osborne Association, JLUSA and Stand Against Violence East Harlem (SAVE) will be holding a one-day voter registration drive on Friday, August 3, 2018.aimed at registering justice-involved individuals, including parolees. Parolees' right to vote in New York State was granted via executive order from Governor Cuomo this past April. Advocates will be on hand to instruct community members about the new policy and educate them about their rights.
"Voting is one of the most effective ways to make one's voice heard. At GOSO we provide tools for young people to lead productive and successful lives after involvement in the justice system, and we are committed to ensuring that our clients and all members of this community are able to participate in the democratic process. It is important that New Yorkers on parole who can now vote as well as others involved in the criminal justice system fully exercise their rights and engage in making these important decisions about local issues and the future of our city, state and nation," said Mark L. Goldsmith, Founder, Getting Out and Staying Out (GOSO).
"Voting is a sacred right that impacts all areas of the lives of our clients, especially as it assists with their full transition into society when they are returning home," said Anthony Posada, Supervising Attorney with the Community Justice Unit at The Legal Aid Society. "We applaud Governor Cuomo for issuing these pardons, but we want to ensure that impacted New Yorkers know full well their rights to vote and how to register, which is so often overlooked. We look forward to this event and other initiatives that empower formerly incarcerated New Yorkers with a voice at the ballot box."
"Voting—getting involved in our elections and government—is fundamental to citizenship and community participation. The people we meet and work with each day at the Osborne Association are students and educators, employees and employers; they are children, parents, and partners; they're heads of households, volunteers, and taxpayers," said Christy Mathurin, Osborne Association Reset program manager and Harlem site supervisor. "They are, most importantly, members of our community. We are happy to be working with our partners to assist with voter registration, spread the word that people on probation continue to have the right to vote, and share the good news that approximately 35,000 formerly incarcerated individuals on parole have had their voting rights restored and can register now and vote in the general election this fall."
"Voting is extremely important for people who are coming home after being incarcerated," said JustLeadershipUSA #CLOSErikers Community Organizer Vidal Guzman, "The state takes power from our communities when they take away our right to vote and to elect people who will hear and represent our voice. Governor Cuomo said he would change this by restoring voting rights for people who are on parole. I'm in year 3 of a 5-year parole sentence. This year, I'll be able to vote for the first time, and I'm not the only one. There are thousands of us, and GOSO is going to work to register people on parole and educate us about our rights. Our vote is our power, but only if we actually get out there and use it."
VOTER REGISTRATION DRIVE to increase civic participation among previously incarcerated individuals, especially parolees. Advocates will be on hand to instruct community members about the new policy.
Friday, August 3rd, 2018 – 10:00am – 4:00pm
Outside Getting Out and Staying Out (GOSO) East Harlem, 75 East 116th Street (corner of Madison & 116th) visit www.gosonyc.org or call (212) 831-5020
---