---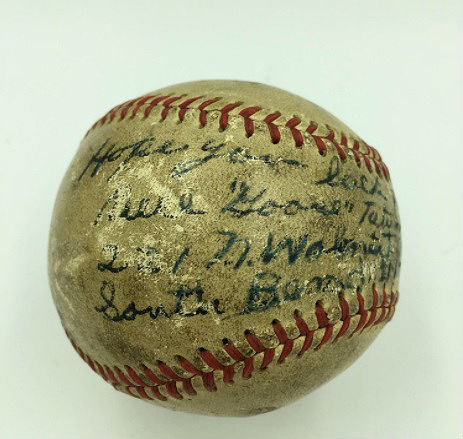 Oh, man, what a collectible, this rare 1940's Goose Tatum single signed autographed Baseball. The ball shows the uniqueness of this great athlete, he inscribed his address on the baseball as well.
The only known Tatum single signed baseball on earth. Reece Goose  Tatum (May 31, 1921 – January 18, 1967) was an African American multi-sport athlete. Born in El Dorado, Arkansas, Tatum played in the Negro League Baseball before becoming a star basketball player with the Harlem Globetrotters. Goose and Marques Haynes, and Satchel Paige were teammates. Goose was 6'4, had an arm span of about 84 inches, he could touch his kneecaps without bending over and is credited with inventing the hook shot.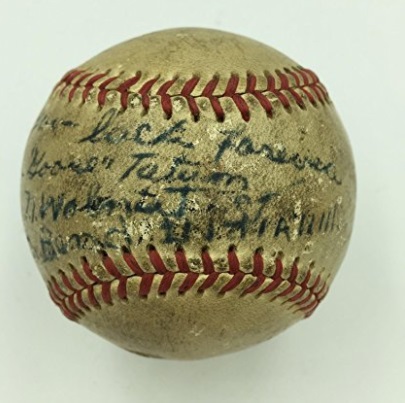 He died of natural causes at his home in El Paso, Texas on January 18, 1967 at the age of 45. He was a veteran of the U.S. Army Air Corps during World War II, Tatum was interred in the Fort Bliss National Cemetery.
In 2011, Tatum was elected to the Basketball Hall of Fame.
This rare ball is $1,995.
Related Articles
---