---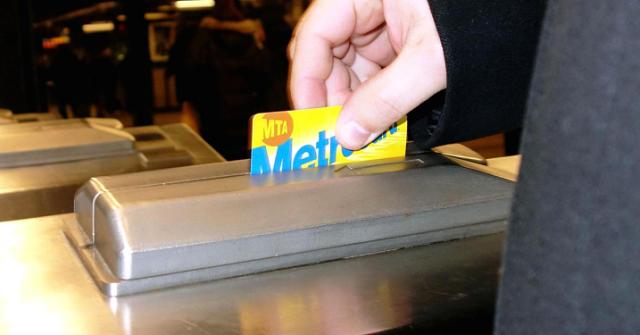 NY Curbed reports that the MTA has launched a new payment pilot program that may see the MetroCard go the way of the subway token. The agency has installed barcode readers at two lower Manhattan stations, allowing some riders to enter the station using prepaid trips ID'd by a barcode on their smartphones reported Untapped Cities and NY1.
Right now, the barcode readers are installed at the Bowling Green and Wall Street stops near the MTA headquarters on Stone Street, which makes sense considering that the pilot program is only open to MTA employees at this time. The program is an extension of a mobile ticketing app used to ride the Long Island Rail Road and Metro–North.
The barcode scanners will be installed in 14 high-trafficked stations before the end of the year, MTA spokesman Kevin Ortiz told AM New York. Those stations will include
Grand Central
Penn Station
Atlantic Avenue-Barclay's Center
14th Street-Seventh Avenue
Before moving uptown to Harlem and upper Manhattan.
The MTA began formally soliciting proposals for a MetroCard replacement in 2016. While the barcode readers seem eminently practical, the MTA has yet to address how subway riders without smartphones could be affected. It's also worth noting that the pilot is merely that—a pilot. What eventually replaces the MetroCard may look totally different than the barcode scanner attachments the agency is currently testing.
---