---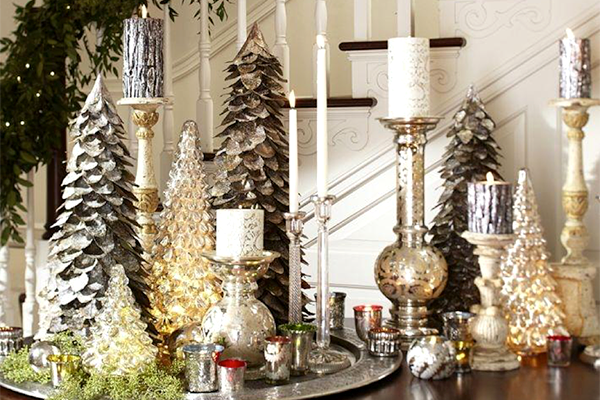 It truly is the most beautiful, magical time of the year: the joyful and festive music, the twinkling lights, the decadent food. The holidays are a time to spend cozied up with your family and loved ones, make memories, and indulge. After the last two years, make this holiday season one we remember for the rest of your lives. So, as you're making your list and checking it twice, consider giving the most lavish possible gifts your budget allows this holiday season. After all, your loved ones are more than worth it!
For The Lover In Your Life 
The unprecedented times we've all been living in have either put our lives on a somewhat pause in many areas, or we've felt the flames under our feet to get out there and pursue our life's passions. If you've weathered the storm of the last couple of years with that special someone and have been thinking about how you can't imagine living the rest of your life without them – make this year the one you fully commit by proposing. 
Even if you don't believe in marriage as an institution, show your promise by going all out with a promise ring. It's time to start looking online for timeless jewelry or going to stores in person if you need guidance from a jeweler. And, you don't have to get diamonds, though they are a girl's best friend. Take into account what you know about your partner – maybe they'd prefer the more ethical moissanite or morganite; perhaps they're in love with their sapphire or emerald birthstone. Find a ring as unique as your love and begin the rest of your lives with a public commitment!
For The Foodies In Your Life 
When shopping for lavish gifts, you don't always have to go designer handbags or stunning jewelry. Almost everyone can recognize and acknowledge that one of the greatest joys in life is food. Food brings people together where we can share conversation and laughter around a table long into the night. If you have a foodie in your life, get decadent with their gift this year while keeping it consumable. 
You can go in the direction of gourmet chocolate; you can shower them with several bottles of fine wine to wash down their unique dishes with. Even gift baskets full of cheese, meats, and fruits can still be classy when done correctly. Not to mention, consumable gifts are a sustainable choice that has many positive impacts beyond just being an excellent present. 
Maybe They're A Minimalist 
When shopping for a minimalist, it can feel a little overwhelming, especially if they're strict about their intentional living lifestyle. But, if there is one thing that almost all minimalists can agree on, it's this – quality over quantity every time. So, shop for them the same way you've committed to shopping for everyone else this year – indulgently. Search out high-quality lavish gifts that scream the recipient's name to you. 
Maybe the minimalist you know could wear a delicate gold chain daily; perhaps they need a new watch. You could also shop for them using the idea of "Want, need, wear, read." Consider getting them a gift bag with something you know they'll want, like a leather-bound journal; a need like an expensive pair of rain boots (which could also cover the wear); if you're going to double up, you could get a designer scarf as wear and any book you know they'd enjoy reading. Gifts like this are thoughtful, and even the strictest minimalist would appreciate them and put them to use. 
Shopping For Children
If you're shopping for children, it's easy to give into cheaply manufactured goods that scream out to children from the toy aisles. Recognize that many people in their lives will go this route when it comes to their gifts. Stand out from the rest and get them an age-appropriate indulgence. If you're searching for a baby, a silver rattle or drink cup is a beautiful gift and sure to become an heirloom. A young girl would love her first jewelry box. You can go in any direction you want, but think of heirloom quality when shopping for the children. They will treasure this gift for the rest of their lives. 
Holiday shopping can seem overwhelming, but it becomes a lot easier when you genuinely consider who you're shopping for and how much they mean to you. So, take out that checkbook or credit card and make this Christmas one you'll never forget; you won't regret it. Happy Holidays!
---