---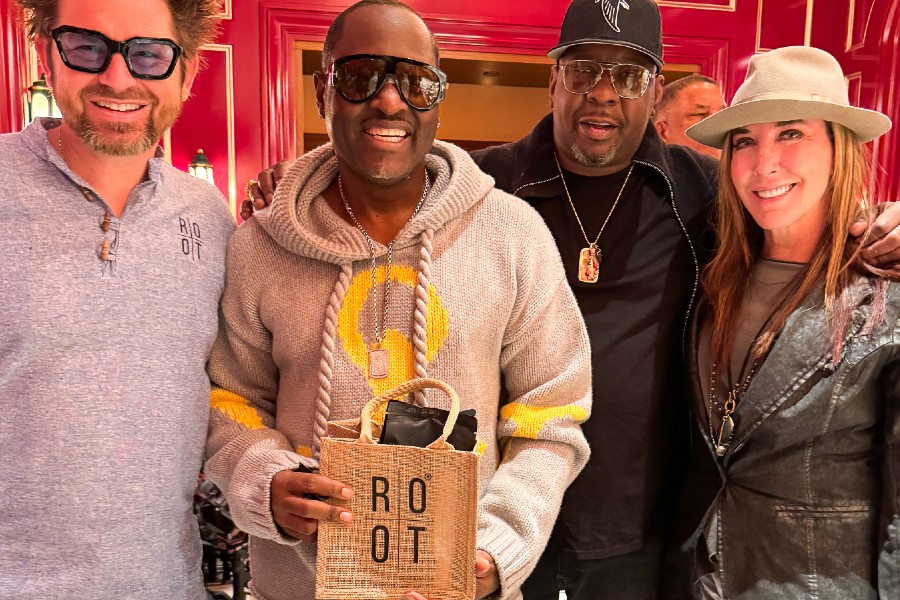 GBK Brand Bar hosted a three-day luxury gifting and charitable experience to celebrate music's highest honor.
This year's 'Backstage Artist Lounge' included over $70,000 in luxury vacations, goods and more for the 2023 Inductees: Kate Bush, Sheryl Crow, Missy Elliott, Willie Nelson, Rage Against the Machine, The Spinners, DJ Kool Herc, Link Wray, Chaka Khan, Al Kooper, Bernie Taupin, Don Cornelius, and Special Guests: Adam Blackstone, Stevie Nicks, Olivia Rodrigo, Queen Latifah, New Edition, LL Cool J, Sia, Adam Levine, Dave Matthews, Common, H.E.R., Carrie Underwood, Elton John, Chris Stapleton, St. Vincent, Ice-T and Coco, Miguel, Laura Dern, Flavor Flav, Jazmine Sullivan and many more!
There were lots of lavish gifts for this year's artists including a groundbreaking collaboration between Action Takers Publishing to transform their legendary journeys into published books, patent-approved formulations created by Dr. Christina Rahm of The ROOT Brands gave away – Restore, Zero-in, and their Rahm Roast coffee brand.
 
Restore has anti-inflammatory and antioxidant properties and is targeted to assist the body and its natural ability to support the immune system.

Zero-In is an all-natural nootropic (as we like to call it) blend of five adaptogens and two catalysts.  Zero-In triggers the gut to produce dopamine and serotonin neurotransmitters.
Rahm Roast comprises single-sourced organic beans from Guatemala detox and roasted in small batches by an award-winning master roaster. Dr. Rahm's all-natural formula guarantees the cleanest, purest, cup of coffee.
 
Lovesac's cloud-like MovieSac paired with a Squattoman in one of their 150+ washable covers. Rock & Roll Hall of Fame Inductee, Chaka Khan unveiled "Chaka by Chaka Khan," her debut unisex fragrance personally curated to capture essence from within. Other must-have items include musically-inspired natural soaps & deodorants by Jukebox, PNKY, the world's first pinky stabilizer for smartphones, the PowerXL™ Vortex Pro Air Fryer with Vortex Rapid Air Technology and the PowerXL™ Smart Pro Blender with smart sensing technology and the award-winning ever-cool cooling comforter's game-changing temperature-regulating technology and moisture-wicking fabric, designed to deliver a cool, dry, and restful sleep experience for all types of sleepers.

Artists will be whisked away to various luxe destinations including a 4-night stay in a private villa at Sailrock Resort in Turks & Caicos and an opportunity to experience one or more of the 5-star properties in Nayarit, a historical part of Mexico, and a weekend getaway at Poetry Inn in Napa Valley. They can use travel bags by Lo & Sons featuring the Hanover Supreme, a thoughtfully designed and super versatile backpack made with premium, eco-friendly materials and Cotopaxi's Allpa 60L Gear Hauler Tote made with repurposed fabrics, making each pack one-of-a-kind.

Artists wined and dined with Cliff Lede's "Rhythm", an exciting new Napa Valley Cabernet, KOKORO Tequila Plata crafted with traditional methods of production, providing an inviting aroma of cooked agave, green apple, and dusted pineapple with a balance of citrus, anise, mint, and white pepper flavors. Tasty treats by Jenny's Bakery hand-decorated portrait cookies of this year's inductees were displayed with renowned Smorgasburg food concepts, 2 Girls & a Cookshop, Rooster Boy and Solo Scoop Creamery.
During the backstage rehearsals, artists signed a Vespa Sprint 50cc in all-white, a Foo Fighters Pro Stern pinball machine and a custom mixed media painting by Jennifer Contini to be auctioned off for the Rock & Roll Hall of Fame Foundation.

Last, but not least, all artists were offered IV drips by Drip Gym and Mobile IV Therapy & Medspa to enhance immunity and provide essential hydration through electrolytes.

In the spirit of giving back, GBK Brand Bar auctioned off a backstage experience for three lucky guests to be treated like a celebrity for the day to benefit the Rock & Roll Hall of Fame Foundation.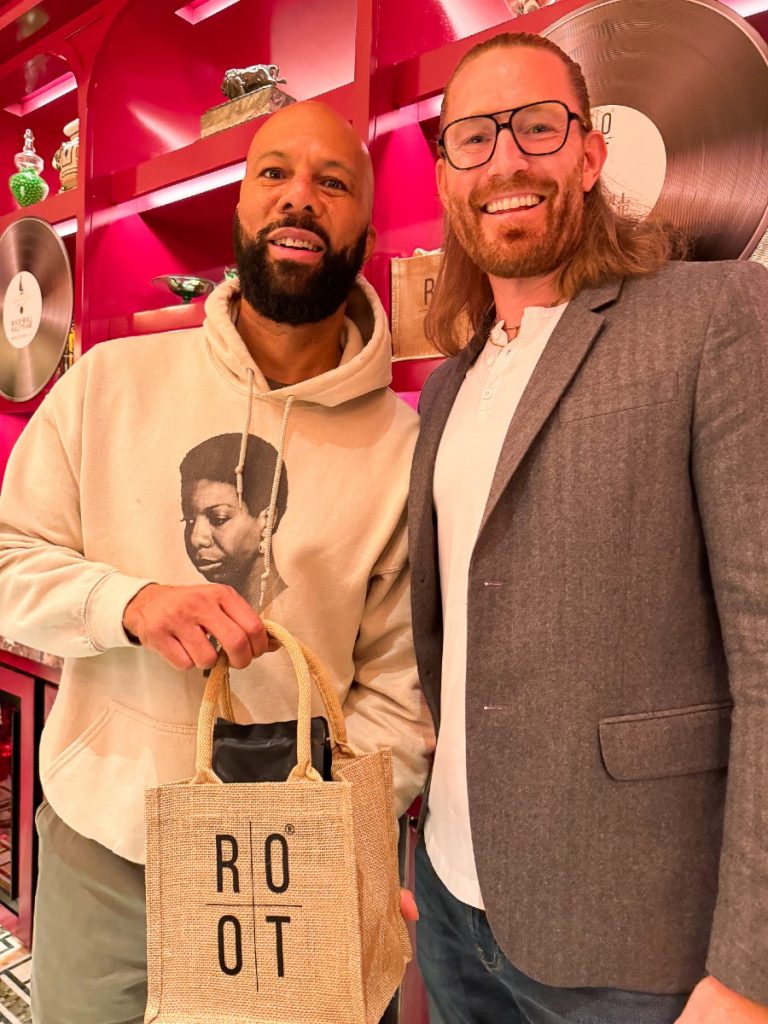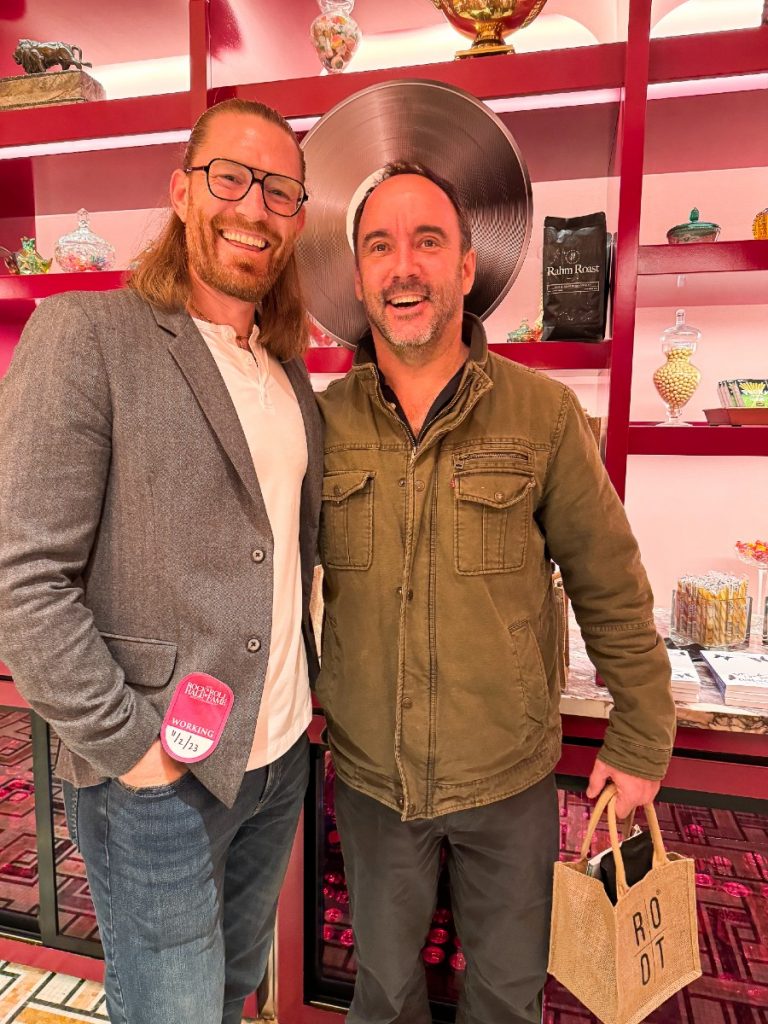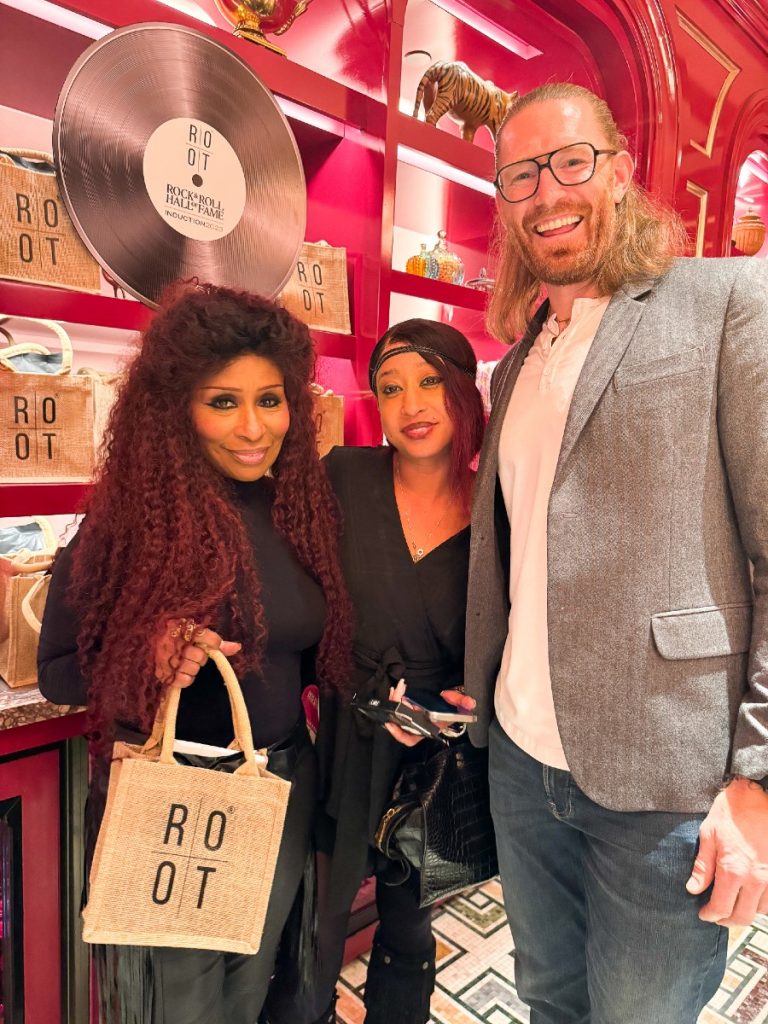 The Root Brand
Just as a great farmer will choose a crop based on the geography, climate, and season to have his plants grow deep ROOTs, The ROOT Brands was founded by DRC Ventures with the intent to address the needs of humanity. Specifically, to create greatness for those who want to get back to their ROOTs and live their best life. As our universe expands minute by minute, the ROOTiverse broadens its influence across the globe to create health and greatness for its community every day.
Photo credit: 1) Rayyau Root, Johnny Gill. 2) Bobby Brown, and Patrick Moen. 3) Rayyau Root, New Editions Ralph Tresvant. 4) Common and guest. 4) Guest and Dave Matthews. 5) Chaka Khan, Dana Khan, and Patrick Moen. By Ray Yau instagram @rayyyau)
---