---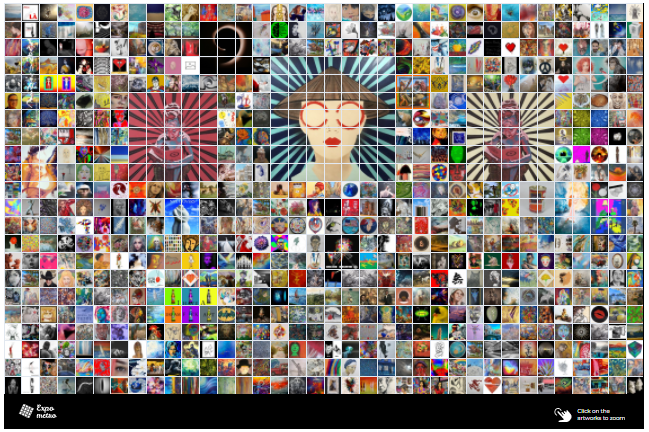 A historic 30 x 20 feet billboard installation takes place December 13, 2021, in New York City!
The billboard will feature the artwork of Harlem-based Sheila Prevost and 460 Int'l Artist.
The giant collective art will also be digitized and auctioned off as a 1:1 NFT.
NFT stands for non-fungible token. Essentially, NFTs are like any other physical collector's item, but instead of receiving an oil painting on canvas to hang on your wall, for example, you get a Jpeg file.
See the actual Billboard December 13 – 19, 2021, viewers will be able to scan billboard w/any smartphone for artist info and click here to see it.
Photo/video shoot: All participating artist shoot will be at 11 am in front of the billboard on 12/13/21, at the Intersection of Greenwich and Clarkson Street, NY, NY
---