---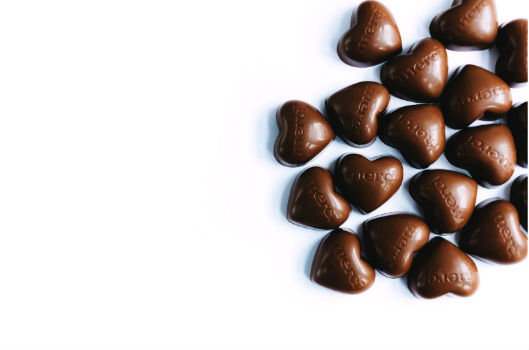 Giving a special person in your life a gift such as chocolate for Valentine's Day is a great way to show your love. Chocolates are sweet and have an equally sweet meaning.
Giving chocolate to your lover symbolizes your love and commitment. This February is an excellent opportunity to show that particular person your loyalty and affection by giving him or her chocolate as a gift.
Valentine's Day chocolates are of many types. They are not limited only to the familiar boxes of heart-shaped, gooey candies. When you visit the section where sweets are displayed in any whole foods store, you will find a wide variety of chocolate bars that stretch down the aisle. They also bear a dazzling array of labels like direct trade, fair trade, Rainforest Alliance, craft, handmade, raw, bean to bar, IMO Fair for Life, American, artisan, and craft among many others.
The labels fall into two distinct categories. The first category is the ethical trade labels such as Rainforest Alliance, fair trade, IMO Fair for Life and Rainforest Alliance. They aim to bring economic and environmental sustainability or enhancement into the chocolate industry for cocoa farmers who toil hard for little pay.
The second category is made up of labels that have something to say about the process used to make chocolates. These labels include bean to bar, artisan, handmade, raw, American, artisan, and craft. In general, these labels indicate the fact that the manufacturers have transformed cocoa beans into chocolate bars on a small scale basis while being attentive to the differences between each batch. These chocolates, therefore, taste different from the mass-produced candies that taste the same every time. Choosing chocolates from any these two categories can send a message to your lover and the chocolate industry that you have high standards when it comes to chocolate either concerning quality or fairness.
The chocolates come in many different sizes, shapes, flavors, and textures. Therefore, choosing the best one is not that easy. Before you begin the journey of choosing the best chocolate, you first have to understand the tastes of your loved one. Some people love dark and bitter chocolates while others prefer sweet variations. After getting an idea about the kind of chocolates he or she likes, you can start hunting for the perfect chocolate.
The following are the different kinds of chocolates that you can choose based on the preferences of your lover.
Dark chocolates
If your loved one likes dark and bitter chocolates, you can search for those with a higher cocoa content. The cocoa is what gives chocolates their health benefits. Chocolates with a higher percentage of cocoa offer more health benefits. The best dark chocolate contains many antioxidants that fight against free radicals in the body. Chocolates with higher amounts of cocoa are darker, bitter and stronger. Most dark chocolates contain about 54 percent cocoa content, but real dark chocolates tend to have 65 percent and above cocoa content. Some even have as much as 90 percent cocoa.
Milk chocolates
Milk chocolates differ from dark chocolates in that they are made from chocolates that have low cocoa content and added ingredients such as milk products and sugar. The milk chocolate is sweeter than dark chocolate. It can be the ideal choice if your loved one has a great liking for sweet-tasting foods.
Flavored chocolates
Apart from milk and dark chocolates, chocolates with different flavors such as citrus, cayenne pepper, sea salt, caramel and mint among others are also available. Chocolates with textures are also available. You can find chocolate with dry fruits, nuts, and wafers among other items.
Liquor chocolates
These chocolates contain alcohol and are strictly for grownups. They taste great and are attractive. Liquor chocolates come in many shapes such as hearts, miniature bottles, and cubes. However, chocolate with alcohol filled centers tend to melt, and you should, therefore, store them at cooler temperatures.
Read the label
To choose the perfect chocolate, you need to lead the label. Look at the nutritional facts to see if the chocolate bar contains a high about of fiber. The chocolates with high fiber content are healthier. You should then check the ingredients. The best chocolates contain fewer ingredients. It is also wise to avoid cocoa that is processed with alkali. This process is known as dutching and it is intended to make cocoa less bitter. However, dutching also destroys the beneficial properties of cocoa.
Chocolates make a great Valentine's Day gift. When choosing them, consider their quality and the preferences of your loved one. You also need to look at the labels carefully to know exactly what you are buying. Regardless of the chocolates you choose, bear in mind that it is the gesture that will matter the most.
---