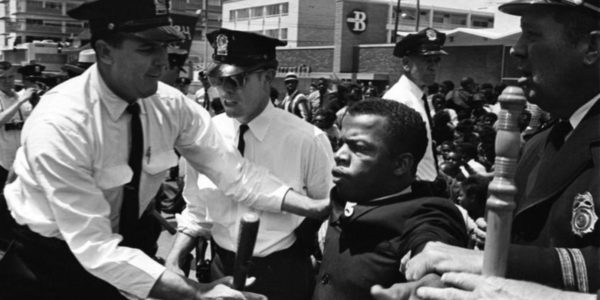 "Sometimes you have to disturb people's sense of tranquility and create a little noise," according to Congressman John Lewis. This documentary, which began production 20 years ago, shows the lasting influences on Lewis's commitment to social justice, human rights, and civil rights. His leadership at the age of 23 in 1963 inspired the activism of some of today's key figures, including Arva Rice, President and CEO of the New York Urban League (NYUL). Following the screening, Rice will be in conversation with the next generation of organizers and activists.
Wed, February 15, 2017, 6:30 PM – 8:30 PM EST
FREE – Advance registration required here.
The Schomburg Center for Research in Black Culture, 515 Malcolm X Boulevard at 135th Street, Harlem, New York,
Related Articles