---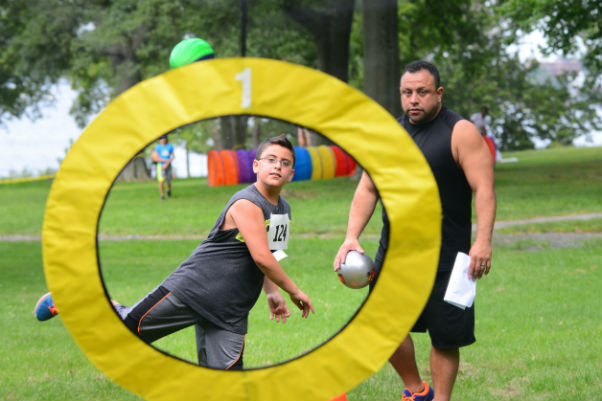 This summer, City Parks Foundation is once again offering its educational, multi-sport fitness program designed to get uptown children, ages six to 10, active in their local parks.  The "Get Up & Go!" program gives kids the chance to learn about health, nutrition and fitness while having a blast with their friends.  Instructors help youngsters increase their core skills such as running, throwing and strength training, while motivating them through contests, races and obstacle courses. Each week, youth from Harlem to Houston will develop techniques to lead a healthy lifestyle.
The "Get Up & Go!" program will take place twice a week from July 12 to August 19, 2016.
"GET UP & GO!" in Manhattan
Hood Wright Park
Ft. Washington Ave. & 175th St.
Mondays & Wednesdays, 9:30 a.m. – 12:00 p.m.
Also:
Seward Park
Essex St. btw Hester & Canal Sts.
Tuesdays & Thursdays, 9:30 a.m. – 12:00 p.m.
For more info at http://www.cityparksfoundation.org/sports/kids-fitness/
Related Articles
---