---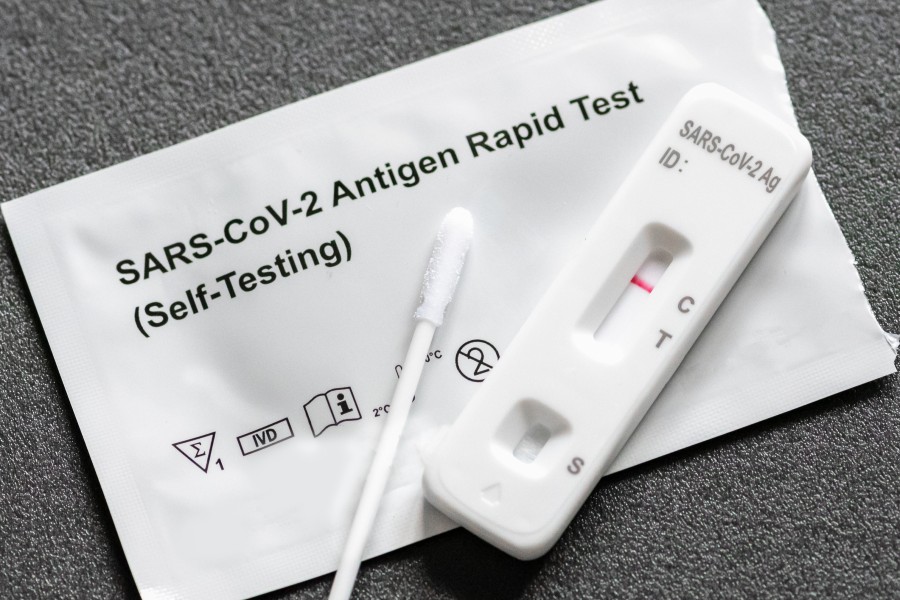 With 906,433 active COVID-19 cases going on in the U.S. and COVID-related deaths up 12.5%, the Biden administration has decided that it would be smart money to stop forcing consumers to pay for COVID-19 tests and start handing them out for free again.
Every U.S. household can order 4 free COVID-19 self-tests. These tests should cover the EG.5 strain – nicknamed Eris, after the Greek goddess of discord and strife. 
In addition to being easy to use, self-tests can be taken anywhere and at any time. You can place an order in any of the following ways:
Online at COVIDTests.gov
By calling 1-800-232-0233
By calling or emailing the Disability Information and Access Line at 1-888-677-1199 or DIAL@usaginganddisability.org (for people with disabilities)
Sitting on some old tests?
Many Americans still have expired COVID-19 self-tests sitting in the closet, unused. All of those have expiration dates, but the FDA notes that some of those dates have been extended.
For example, some of the Abbott Diagnostics tests that were originally set to expire at the first of the year are still good.
Before tossing your old ones away, check this FDA list to see if its expiration dates have truly expired or have been extended.
CDC's new testing suggestions
The CDC has updated its advice on when to self-test and how to self-test. As far as the "when" is concerned, the agency says that if you have any COVID-19 symptoms – fever, chills, cough, fatigue, etc. – you should test immediately.
If you test negative, the CDC says that while you may think you're out of the woods, you should repeat the test again 48 hours after your first test. "Also, consider consulting a healthcare provider to see if you need to be tested for another viral infection or illness. Follow precautions on how to protect yourself and others," the agency said.
If you know that you were exposed to someone with COVID-19, the CDC suggests you wait five days after your exposure before you test. In this situation, anyone who tests negative for COVID-19 using an at-home test should repeat the test again 48 hours after your first test, but in this scenario, if both tests are negative, then repeat testing after another 48 hours for a total of three tests reported Consumer Affairs.
---