---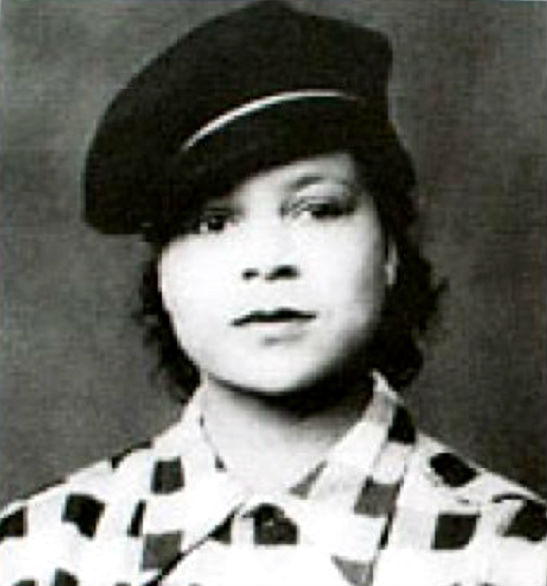 Gertrude Hadley Jeannette, November 28, 1914 – April 4, 2018, was an African-American film and stage actress. She was blacklisted during the Red Scare, along with her friend Paul Robeson. She founded the H.A.D.L.E.Y. Players in Harlem, New York, and remained active in mentoring African-American actors in New York City.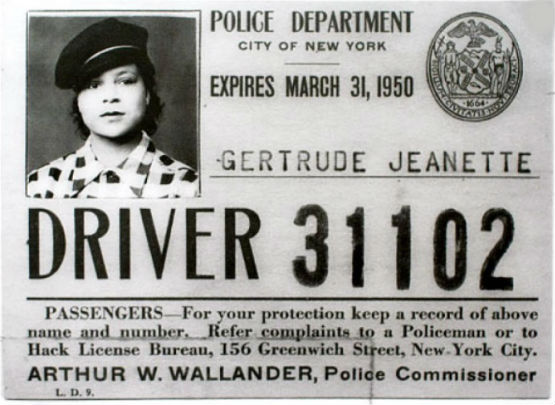 Jeannette was born in Urbana, Arkansas. In 1935 she became the first woman to get a license to drive a motorcycle in New York City, and she joined her husband's motorcycle club in the early 1940s. In 1942, she took and passed the cab driver's test and became the first female cab driver in New York City. She continued to drive a cab until 1949 when she got her first big acting gig on Broadway in the play Lost in the Stars.
Jeannette was one of several prominent African American theater directors featured in the 13 minute documentary Drama Mamas: Black Women Theatre Directors In the Spotlight and Remembered, which was shown at the Reel Sisters of the Diaspora Film Festival in Brooklyn, New York in March 2006. She turned 100 in November 2014 and died on April 4, 2018 at the age of 103.
Photo credit: 1) cab driver photo. 2) cab driver license.
No related posts found...
---