---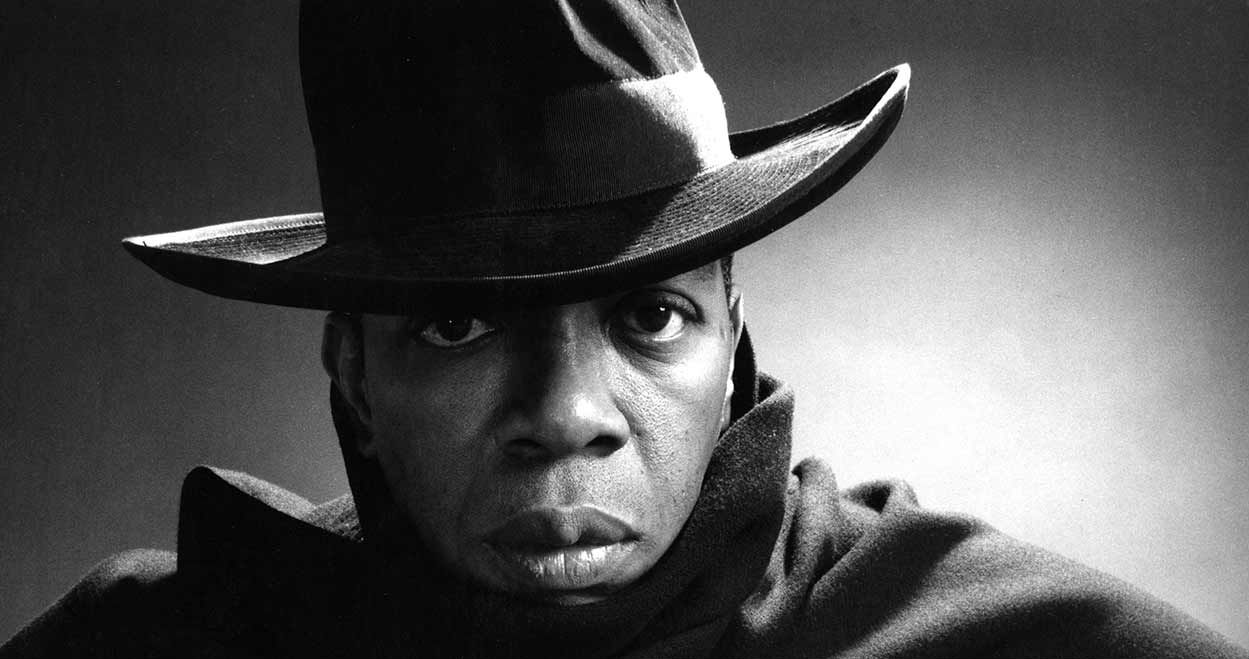 Geoffrey Lamont Holder was born on August 1, 1930, in Port of Spain, Trinidad and Tobago as the youngest of five children to Barbadian immigrants Louise de Frense and Arthur Holder. The Holders encouraged creativity in their children, which allowed young Geoffrey's artistic talents to emerge. With the guidance of his older brother, Boscoe, Holder began painting, dancing, and making costumes.
In 1952, Holder took over his brother's dance and music troupe. Soon after, the Holder company performed in San Juan at the first Caribbean Festival of the Arts, sponsored by the government of Puerto Rico and the British Caribbean Tourist Commission (Dunning 32.) This led to a meeting and audition with Agnes de Mille, the famed Broadway choreographer who had recently enjoyed success with Oklahoma! and Gentlemen Prefer Blondes. An invitation to New York followed.
When Holder arrived in New York in 1953, he began teaching at the Katherine Dunham School of Dance and Theatre. From his brother, and also from the magazines Ebony, Jet, and Sepia, Holder already knew all about the dancer, choreographer, and star of her own Afro-Caribbean musicals that dazzled Broadway (Dunning 41.)
Holder's first Broadway production was the 1954 musical House of Flowers, based on a short story by Truman Capote. The cast and creative team aso included Saint Subber, Harold Arlen, Oliver Messel, Pearl Bailey, Alvin Ailey, Diahann Carroll, and Carmen De Lavallade. The musical was not well-received and closed after 165 performances. Nonetheless, it was Holder's debut on Broadway as both performer and choreographer (he choreographed the Banda dance.) House of Flowers also showcased Holder's Baron Samedi character, inspired by the Haitian Vodou spirit of the same name. Finally, Holder met his soon-to-be-wife and muse, Carmen De Lavallade, on the set of House of Flowers.
De Lavallade was already an accomplished dancer when she moved to New York from Los Angeles in 1954. The couple married in 1955, and had their son Leo in 1957.
In addition to acting and dancing, Holder continued to design costumes and paint.
Around 1974, Holder was approached by Ken Harper, who wished to retell the story of The Wonderful Wizard of Oz in the framework of contemporary African-American culture. Harper acquired financial support for the musical, The Wiz, on the condition that he hire Holder as designer, director, choreographer and lead role. Bad feelings and mismanagement caused Holder to walk away from the production, but a colleague convinced Holder to return, albeit as a director and costume designer. The Wiz ran for 1,672 performances and won seven Tony Awards. Holder received two of the awards for his costume designs and direction.
While Holder was on tour with The Wiz, he was approached by Robert Wright and George Forrest, the composers and lyricists for the 1953 musical Kismet. They were enthralled by The Wiz, and hoped Holder could rework Kismet into Timbuktu!, set in the Mali Empire in 1361. Holder accepted.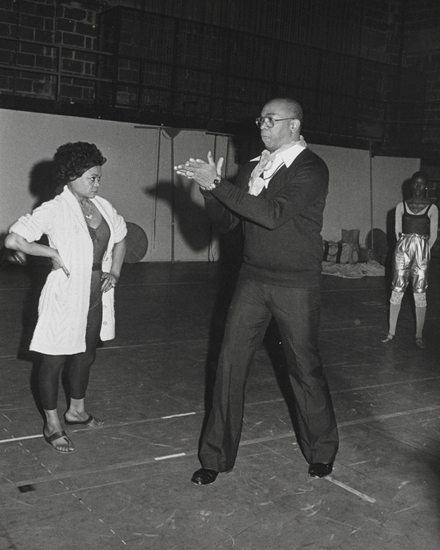 Despite Holder's enormous talent and the star-studded cast that included Eartha Kitt, Melba Moore, and Gilbert Price, Timbuktu! was not a resounding success and closed after 221 performances. However, Holder was nominated for a Tony Award for costume design, and two Drama Desk Awards for choreography and costume design.
Holder passed away on October 5, 2014, at the age of 84. The tremendous impact of his contributions to dance, theater and the visual arts will be felt for generations to come.
The 2018 Tony Awards will be presented by the Broadway League and the American Theatre Wing on Sunday, June 10 at 8:00 pm EST.
Related Articles
---