---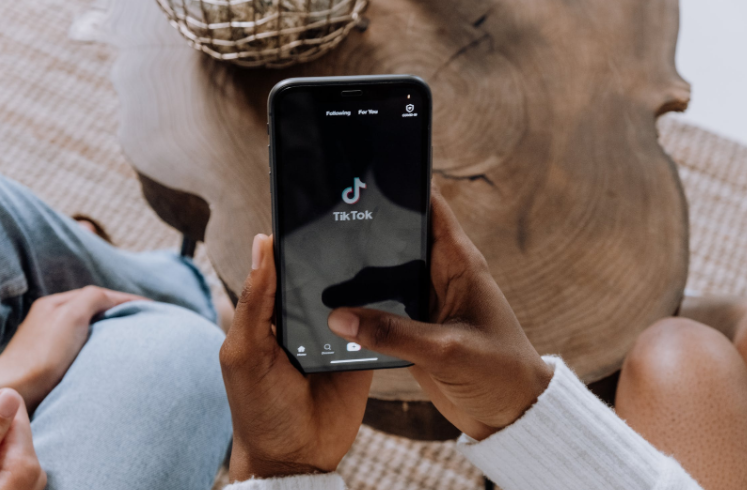 TikTok is not everyone's cup of tea. But then again, it's not supposed to be.
Instead, this mini-clip showcase is a social media phenomenon targeted to perfection for a particular demographic – Generation Z. It's hit 1 billion active monthly users, and has been downloaded over 3.5 billion times.
It's closely connected to trends and moves at the speed of light. Whether you get it or not, it's an indispensable tool for anybody looking to target youth demographics like Generation Z. Almost 50% of the users are between 18 and 24 years old, and this critical Gen Z demographic is notoriously fussy and hard to target.
Unlike most other industries, TikTok became more potent during lockdown when kids had long breaks from school and outdoor group activities. Today, it's untouchable in its cultural impact on the youth, and we'll be looking at how you can use this platform to organically and effectively grow your brand and your business.
The first question you need to ask is whether TikTok is a good fit for your brand.
Is TikTok Right For My Brand?
Asking yourself a few questions will help you determine this vital question!
Does your brand target young people (Millenials and Gen-Z)?
Is there a visual aspect to your products and services?
Do you have a young, trendy brand image or vibe?
Are you or your employees content creators, musicians, or artists?
If you answered yes to one or more of these, TikTok is highly recommended. So let's find out how to get on and go viral on TikTok!
TikTok Content vs. TikTok Advertising
TikTok is highly effective at making even adverts seem like a part of the song-and-dance style of the app. In addition, as a brand or a company, you can start a profile page and post clips related to your brand.
You can also create a business account and stick to creating ad content only. Or, of course, you can do both, which is recommended. Since there is a lot of competition for attention on this massive platform, the more content and exposure you get, the better.
While there are banner and image ad options, it's needless to say that video content is king on this platform. And when you're creating ads for TikTok, you need to make sure that you understand the TikTok ad specs.
TikTok Advertising
Advertising on TikTok is super simple. They have a comprehensive ad manager function that guides you through the entire process. You'll be able to choose from the following type of ads:
In-feed ads – Self-service ads created via the TikTok Ad Manager interface.
Image ads – These are limited to TikTok's News Feed apps (BuzzVideo, TopBuzz, and Babe). These include an image, brand or app name, and ad text.
Video ads are available for TikTok itself or the TikTok family of news apps. They run as 5-60 second full-screen videos in the user's "For You" feed. Each ad includes:
Spark ads – With these highly effective and popular ads, you can boost organic content from your account or other users.
Pangle ads – These are placed through the TikTok Audience Network
Carousel ads – These are limited to News Feed apps and include up to ten images with unique captions per ad
Managed brands ads – These are ads exclusive for brands working with a TikTok Sales Rep, and you can contact them to apply for one. With these ads, you have the following options:

TopView ads that run full screen for 5 to 60 seconds when users open the TikTok app.

Branded Hashtag Challenge ads which run for days and encourage engagement through a hashtag challenge
Top Tips For Maximum TikTok Engagement
Whether you're running ads, creating content, or both, here are some tips to ensure you get the most out of your TikTok marketing efforts.
Focus on the feels – TikTok's demographic is all about emotions and the human side, so don't try anything too gimmicky or fake. Keep it real, keep it emotional, and be as relatable as possible.
It's all about the hashtag challenges – Hashtag challenges are prevalent and tend to go viral on TikTok – If you can get your brand into managed brand ads, you'll gain all the traction you need.
Use influencers – Influencers might not be as effective as they think they are on some networks, but on TikTok, they can do wonders for your credibility and reach.
Use the metrics – As with all social media advertising, metrics are vital to track your progress. Since TikTok might be a new platform for you, and since it is slightly different, you'll have to rely on metrics more than usual.
Be unique – As you know, there is plenty of competition for the billions of eyes on TikTok – so to stand out, you need to find a unique and exciting angle.
TikTok is a highly effective platform to reach the Gen Z market – in fact, there's none better. Hopefully, this guide has helped you begin your journey to TikTok megastardom!
Related Articles
---