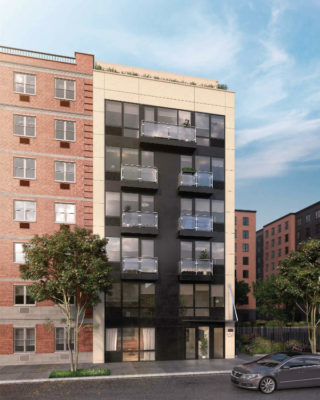 The Style, a pair of condominiums designed by Gene Kaufman Architect (GKA) and originally slated to open last summer, opened this month at 51 East 131st Street and 48 East 132nd Street in East Harlem.
The Style was developed by The Fane Organization.
Resting on a single parcel of land, the structures surround a 1,900-square-foot courtyard with trees, benches and tables. The buildings are open, light and airy, inside and out, with an elegant, minimalist and sleek street presence that features a rich interplay of vividly contrasting colors and textures.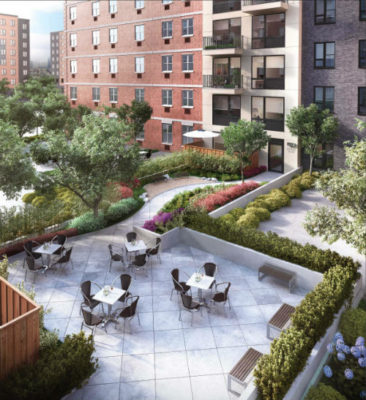 The 8,300-square-foot low-rise at 51 East 131st Street is six stories and has 12 units while the 13,000-square-foot low-rise sister building at East 132nd Street is seven stories and 19 units. The units in both structures are a mix of studios and one- and two-bedroom apartments.
In addition to the expansive and verdant courtyard, the buildings share a fitness center, recreation space and indoor bike storage.
Said Gene Kaufman, Founder and Principal of Gene Kaufman Architect, "The project evokes Harlem's rich cultural and architectural heritage while complementing the residential scale of the neighborhood. With their jazz-like energy, the buildings draw on both Harlem's rich past and its exciting present."
The interiors are by Pitchon Design Group, photographs courtesy of the Fane Organization, and for more information about Gene Kaufman visit www.gkapc.com.
Related Articles
---