---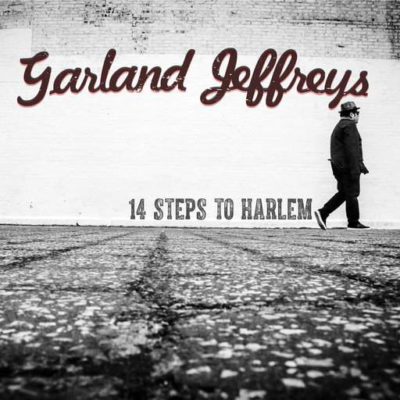 The Brooklyn born Garland Jeffreys salutes his Harlem, New York youth and roots on "14 Steps to Harlem," the neighborhood as significant as memories of Lou Reed, The Clash and John Lennon.
Jeffreys digs deep into the past without it eclipsing the present. His childhood tales of watching his father's daily work routine (the title track) or surviving as far from the tallest kid in class ("Schoolyard Blues") mesh easily with a love song to his wife ("Venus") and "Time Goes Away," featuring his daughter Savannah on vocals and piano.
His blended identity adds a broad twist of empathy to "Colored Boy Said." If the point that "I got a president who looks like me" is not current, it makes the contrasts of hope with sorrowful acts of violence all the more jarring.
Jeffreys met Reed at Syracuse University and does a sprightly cover of The Velvet Underground's "Waiting for the Man," while Laurie Anderson adds violin to "Luna Park Love Theme," a tender tune set on Coney Island.
"Reggae on Broadway" recalls the legendary run of shows in 1981 by The Clash at Bonds on Times Square and Joe Strummer attending a gig by Jeffreys, then at the peak of his commercial success with the "Escape Artist" album.
Jeffreys hits the bulls-eye with a deaccelerated version of The Beatles' "Help." There's real perspective in hearing a 73-year old recall when he was "so much younger than today" and Jeffreys' still-great voice is the perfect medium for the message.
An essential NYC musician has revved up the engines again and it would be pointless not to hum along.
Here's the 14 Steps to Harlem video:
Related Articles
---