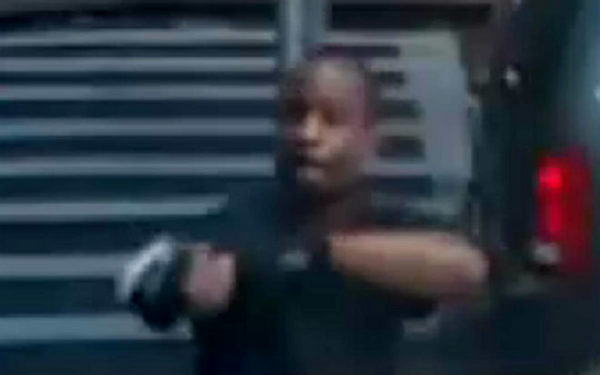 Bullets erupted outside a Harlem bodega early Friday, killing a reputed gang member and wounding a bystander coming home from work, cops said.
A gunman walking west on 133rd St. turned the corner onto Amsterdam Ave., drew a revolver and shot a 25-year-old man standing in front of the Gourmet Deli in the head around 5:30 a.m., police said.
"I was walking in my building and I heard two shots — bang, bang," said a 22-year-old neighbor, who had just parked his car near the deli when the shooting began. "I saw the guy lying on the sidewalk in front of the deli and three guys running down Amsterdam."
The blood was shed across the street from Public School 61, the Don Pedro Albizu Campos Elementary School.
Medics rushed the mortally wounded victim to Mount Sinai St. Luke's Hospital but he died at 6 a.m., officials said. His name was not immediately released.
A 28-year-old bystander had stopped in the bodega to buy food when he was hit in the face with gun powder, cops said. He refused medical attention.
The slain man had a tattoo which read "ATG," which stands for Addicted to Green, a Harlem gang also known as Gun Clappin', sources said. He had 12 prior arrests, including for carrying a loaded gun in 2011.
There were no immediate arrests.
See the video here.
Related articles
Related Articles
---