---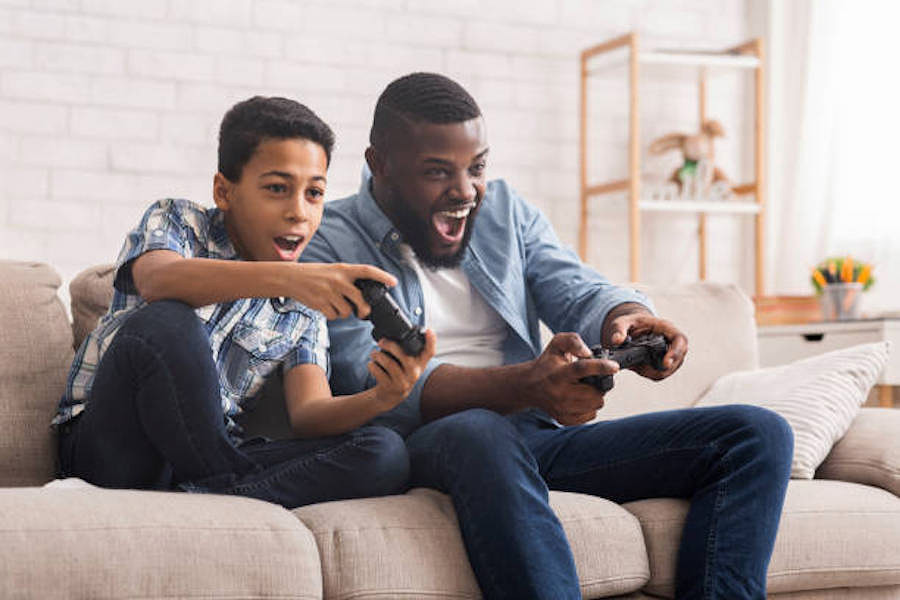 By Marc Peoples
Summer is almost here! Any plans this year? Harlem is filled with things to do and places to explore.
Some of you will take trips out of Harlem and the kids in the neighborhood have summer school to look forward to… just kidding. Even though it gets really hot, there are still those who like to stay home and play video games. E3 (Electronic Entertainment Expo) is once again canceled this year, but the Summer Games Fest premieres on June 8th, 2023. But this article is for gamers who are looking for something to play during the summer. Quite a few games have been slated to be released in the next couple of months so if you want to make a trip to GameStop at 125th Street or Amazon links below.
Here are some of the top highly anticipated games to play this summer:
Street Fighter 6
This 36-year-old fighting game franchise from Capcom continues with this latest installment. Street Fighter 6 was announced in February 2022. Those familiar with the series will see returning characters as well as some new faces. The game will also have new features including a single-player adventure mode with playable avatars and real-time in-game commentary. The game is available for pre-order on PS4, PS5, Xbox Series X/S, and Windows and will be released on June 2, 2023.
Price: $ 59.99
---
Diablo IV
Ever since the first trailer was revealed back in BlizzCon 2019, fans have been eager to get their hands on this action role-playing game by Blizzard Entertainment. In this fourth installment, you will play as a character from one of five playable classes: Barbarian, Druid, Sorceress, Rogue, and Necromancer, and embark on a quest to take on not the devil himself, but this time the demon, Lilith. To those who are not familiar with the Diablo series, it is not a horror game. It's a dark fantasy, so there's nothing to fear. The game is available for pre-order for PS4, PS5, Xbox One, Xbox Series X/S, and Windows. It will be officially released on June 6, 2023.
Price: $ 69.99
---
Final Fantasy XVI
One of the most highly anticipated games this year and most highly this summer. Final Fantasy XVI is part of a beloved Japanese science fantasy anthology franchise that's been around since 1987 and is being developed and published by Square Enix. This role-playing action game is set in a world called Valisthea which is divided into six nations that hold power through magic crystals, but the story will go deeper. Remember, this is an anthology series, so you don't need to play the first 15 games to understand the story. This title is a timed exclusive, is available for pre-order, and will be released only for PlayStation 5 on June 22, 2023.
Price: $ 69.99
---
Lies of P
One, I've been looking forward to this game since its announcement in May 2021. Developed by Round8 Studio, Lies of P is an original and dark, and twisted story inspired by Carlo Collodi's Pinocchio. In this version, Pinocchio is a mechanical puppet who must fight his way through the city of Krat to find his creator, Geppetto. It's not available for pre-order yet, but it's scheduled to be released this August 2023 on PS4, PS5, Xbox One, Xbox Series X/S, and Steam.
Price: TBA
---
Blasphemous II
Blasphemous II is a Metroidvania game developed by the Spanish studio, The Game Kitchen, and published by Team17. You'll play as the Penitent One who has awakened in a perilous world filled with mysteries, monstrous foes, and a lot of religious iconographies. I'm sure just will like the first one, the game will be extremely difficult but rewarding. The musical score composed by Carlos Viola, who's returning to score this one is highly recommended. It will be released in late summer of 2023 on PS5, Xbox Series X/S, Nintendo Switch, and Steam.
Price: TBA.
A fair reminder: It's Summer.
Don't spend too much time at home playing video games. Always go outside to play and exercise.
Last, let us if any games you want us to review, any gaming news and reviews sent to Marc Peoples at "Game On," at editorial@harlemworldmagazine.com.
Marc Peoples
Marc Peoples is a writer, film, and game enthusiast with a full range of electronic or digital games experience, who lives on the west coast in Los Angeles, CA. He graduated with honors from the Los Angeles Film School (LAFS), where he studied film and screenwriting. www.linkedin.com, www.instagram.com
Photo credit: studyfinds.org
---