---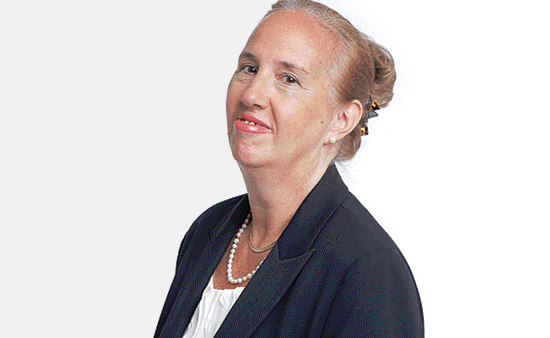 Friends, We've made it through the first week! This is the fifth of my COVID-19 newsletters, for Friday, March 20, 2020, assembling what I hope is useful information all in one place. (Every day we also post links to this newsletter on my social media: twitter.com/galeabrewer or facebook.com/galeabrewer)
The Governor has ordered that all non-essential businesses and organizations work from home beginning this Sunday, March 22 at 8pm. Many people have called my office trying to learn what is or isn't considered an essential business, so this listing from the Governor's Empire State Development website provides guidance on whether or not you or your employer qualifies. Included are the categories of health care operations, infrastructure (utilities, telecommunications, transit, etc), manufacturing (including everything from food prep to "household" paper-making), retail including supermarkets, pharmacies, mail/shopping services, cleaning, child care, warehouse/distribution services, animal shelters), news media, financial institutions, providers of necessities to economically disadvantaged populations, construction, defense and national security, and many government services, Check the link for the complete specifics.
The Trump administration has moved Tax Day to July 15, 2020.
There are apparently people still showing up at Housing Court. ALL Housing Court actions have been postponed; participants will receive a postcard from the court with new appointment times when thingsget back to normal. Related, there is a state-imposed moratorium on all residential and commercial evictions. Legal Services of New York has a hotline that will remain staffed for tenants who need guidance inemergency situations: 917-661-4500.
Some religious facilities are holding virtual services this weekend; contact your house of worship for information. Passover is coming up, but it is imperative that families NOT plan to gather for a seder, given the guidelines in place now (and the likely rise in infected people by then).
There are reports of in-person and email scams being perpetrated. Understand that any census takers have government-issued IDs, and you do NOT need to compete the census in person– it can all be done online at my2020census.gov . Similarly, ConEd and other utility employees also have official IDs.  ASK TO SEE IDs BEFORE ALLOWING ANYONE INTO YOUR HOME!
Our daily Senior Center Grab and Go Meals list has been posted on my website.
Columbia University announced they are waiving April and May rent to local small businesses in all its retail locations encompassing Morningside Heights, West Harlem, Manhattanville, and Washington Heights.
Latest Dept of Sanitation service collection status and suspensions effective as of today.
My office has purchased a comprehensive videoconferencing package that will enable all of our Community Boards to hold virtual meetings. In coming days we will let you know how you can participate in your local CB meeting.
Musicians and performers are especially at risk with the cancellation/postponement of public performances. I have musicians on our staff, and one of them researched these links for anyone who falls into that category and needs help– or if you want to donate. The National Endowment for the Arts has posted this page for both artists and organizations.
Here are more specific links:
The first wave of tablets have arrived at the DOE and will be shipped with a tracking number early next week (so that no one has to travel to pick up a device for their child). Again, if your NYC public school student needs a device for remote learning, visit this link.
If you have kids trapped at home, you might be interested in the online "History at Home" online classes that the N.Y. Historical Society is offering.
Steve Banks, Commissioner of the city's Human Resources Administration held a call today recapping these details:
No one should go to a Dept of Social Services office to get any benefit. Go to AccessHRA instead, or call 311. (Ignore the blurb that says their offices are "open"!)
All evictions and utility turn offs are suspended.
If a person is homeless and has symptoms or is ill, the Dept of Homeless Services has 500 isolation beds. 10 are occupied now. (DHS is looking for more drop-in space; they have one more building but they are looking for more.)
Homeless individuals are waived out of the income savings plan program at this time.
They are receiving more sanitary wipes but they are scarce. Soon DHS will give out thermometers to groups working with the homeless.
FreshDirect, in partnership with the five NYC Borough Presidents, is launching a daily delivery of 400 food boxes per day — with about ten pounds of staples, fresh produce, and canned goods– to each of the five boroughs. My office is coordinating dropoffs to a different NYCHA complex each day, in concert with the local tenant leaders, for distribution to households in need. Locations will include Dyckman, Taft, King, Johnson, Clinton, Carver, Lehman, Baruch, Baruch Addition, Vladeck, Riis, Wald, Smith, Grant, Rangel, Polo Grounds and nearby developments. Residents there should contact their tenant association leaders for pick up times and days.
ALSO beginning Monday, the DOE's Office of Food and Nutrition Service will continue to provide free breakfast and lunch for everyone 18 years and younger, BUT the pickup locations will shift from every public school to a slightly more limited "hub" system.
A child can pick up meals for themselves as well as other children in the household; an adult can pick up meals for children in their household without the children needing to be present. Distribution of one breakfast and upto two lunches are available Monday-Friday from 7:30 am – 1:30 pm. There will be alternative items for children with nut and milk allergies; vegetarian and halal options will also be available. Families with disabled students with mobility limitations will have meals delivered through a special arrangement made between DOE and Door Dash.
Here is the Manhattan list, subject to change. Visit schools.nyc.gov or call 311 for updated locations and information.  (Much thanks to Community Food Advocates for their outreach efforts.)
P.S. 019 Asher Levy, 185 1 Avenue
The Star Academy – P.S. 63, 121 East 3 Street
P.S. 064 Robert Simon, 600 East  6 Street
P.S. 142 Amalia Castro, 100 Attorney Street
P.S.  184M Shuang Wen, 327 Cherry Street
New Design High School, 350 Grand Street
New Explorations Into Science, Technology And Math High School, 111 Columbia Street
P.S. 001 Alfred E. Smith, 8 Henry Street
P.S.  002 Meyer London, 122 Henry Street
P.S. 041 Greenwich Village, 116 West  11 Street
P.S. 042 Benjamin Altman, 71 Hester Street
The American Sign Language And English Secondary School, 223 East 23 Street
J.H.S. 104 Simon Baruch, 330 East  21 Street
P.S. 111 Adolph S. Ochs, 440 West  53 Street
P.S. 126 Jacob August Riis, 80 Catherine Street
P.S. 130 Hernando De Soto, 143 Baxter Street
Stephen T. Mather Building Arts Craft, 439 West 49 Street
P.S./I.S. 217 Roosevelt Island, 645 Main Street
M.S. 260 Clinton School Writers & Artists, 10 East 15 Street
Battery Park City School, 55 Battery Place
Life Sciences Secondary School, 320 East  96 Street
Manhattan Academy For Arts & Language, 111 East 33 Street
Urban Academy Laboratory High School, 317 East 67 Street
Stuyvesant High School, 345 Chambers Street
High School For Environmental Studies, 444 West 56 Street
School Of The Future High School, 127 East 22 Street,
M.S. 131, 100 Hester Street
P.S. 009 Sarah Anderson, 100 West 84 Street
J.H.S. 054 Booker T. Washington, 103 West 107 Street
P.S. 076 A. Philip Randolph, 220 West 121 Street
Wadleigh Secondary School for the Performing & Visual Arts, 215 West 114 Street
P.S. 163 Alfred E. Smith, 163 West 97 Street
Locke School Of Arts And Engineering, 20 West 112 Street
P.S. 149 Sojourner Truth, 41 West 117 Street
High School for Law, Advocacy and Community Justice, 122 Amsterdam Avenue
River East Elementary, 2351 First Avenue
James Weldon Johnson, 176 East 115 Street
The Lexington Academy, 131 East 104 Street
P.S. 083 Luis Munoz Rivera, 219 East 109 Street
P.S. 096 Joseph Lanzetta, 216 East 120 Street
P.S. 108 Assemblyman Angelo Del Toro, 1615 Madison Avenue
P.S. 112 Jose Celso Barbosa, 535 East 119 Street
P.S. 38 Roberto Clemente, 232 East 103 Street
Tag Young Scholars, 240 East 109 Street
Central Park East High School, 1573 Madison Avenue
Frederick Douglass Academy, 2581 7th Avenue
P.S. 036 Margaret Douglas, 123 Morningside Drive
P.S. 046 Arthur Tappan, 2987 Frederick Douglass Boulevard
P.S. 123 Mahalia Jackson, 301 West 140 Street
P.S. 133 Fred R Moore, 2121 5th Avenue
P.S. 154 Harriet Tubman, 250 West 127 Street
P.S. 161 Pedro Albizu Campos, 499 West 133 Street
Thurgood Marshall Academy Lower School, 276 West 151 St Street
P.S. 194 Countee Cullen, 244 West 144 Street
P.S. 197 John B. Russwurm, 2230 5 Avenue
Mott Hall High School, 6 Edgecombe Avenue
Teachers College Community School, 168 Morningside Avenue
Thurgood Marshall Academy For Learning, 200-214 West 135th Street
Harlem Renaissance High School, 22 East 128 Street
P.S. 004 Duke Ellington, 500 West 160 Street
P.S. 005 Ellen Lurie, 3703 Tenth Avenue
P.S. 008 Luis Belliard, 465 West 167 Street
P.S. 028 Wright Brothers, 475 West 155 Street
J.H.S. 052 Inwood, 650 Academy Street
P.S. 098 Shorac Kappock, 512 West 212 Street
P.S. 115 Alexander Humboldt, 586 West 177 Street
J.H.S. 143 Eleanor Roosevelt, 511 West 182 Street
P.S. 152 Dyckman Valley, 93 Nagle Avenue
P.S. 189, 2580 Amsterdam Avenue
P.S. 192 Jacob H. Schiff, 500 West 138 Street
I.S. 528 Bea Fuller Rodgers School, 180 Wadsworth Avenue
Paula Hedbavny School, 421 W 219 Street
Middle School 322, 4600 Broadway
Community Health Academy Of The Heights, 504 West 158 Street
The Mayor has called for extension of the U.S. Census, including many tactics used by the Census Bureau to reach those who have not responded and to extend the window of time where residents can respond to the census online at my2020census.gov OR by phone in these languages:
English 844-330-2020
Spanish  844-468-2020
Mandarin 844-391-2020
Cantonese 844-398-2020
Vietnamese  844-461-2020
Korean 844-392-2020
Russian 844-417-2020
Arabic 844-416-2020
Tagalog 844-478-2020
Polish  844-479-2020
French  844-494-2020
Haitian Creole  844-477-2020
Portuguese  844-474-2020
Japanese  844-460-2020
Telephone Display Device (TDD)  844-467-2020
That's all for our Friday edition. (212) 669-8191 is my phone number if you have questions or concerns.
Stay safe,
Gale Brewer,

P.S. As ever, please call me at (212)669-8191 if you have any questions or problems.
---