---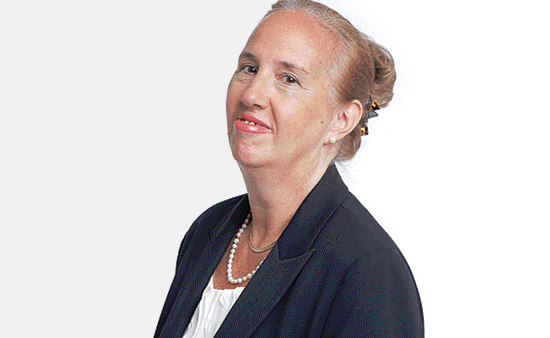 At a special meeting Monday morning, the Manhattan Borough Board formally voted to deny its approval to Mayor Bill de Blasio's Zoning for Quality & Affordability (ZQA) and Mandatory Inclusionary Housing (MIH) Zoning proposals unless a range of outstanding major concerns are addressed. The Borough Board, made up of Manhattan's Community Board chairs and City Council members, recommended disapproval of both plans by votes of 12-0, with four abstentions.
"I hope the roadmap set out by our Manhattan Borough Board today will lead to major changes in the Zoning for Quality & Affordability and Mandatory Inclusionary Housing plans," said Manhattan Borough President Gale A. Brewer. "I'm glad the administration has finally begun taking our concerns seriously, but these plans need major changes before we can accept them."
For ZQA, the Borough Board's resolution cited the following measures among those necessary to make the plan acceptable:
▪ Narrow vs. wide streets – maintenance of zoning distinctions between wide and narrow streets.
▪ Preserving the "Sliver Law" – preservation of the Sliver Law's ban on midblock construction that rises above neighboring buildings.
▪ Height limits – smaller increases to height limits than those contained in the current plan.
▪ Senior housing – ensure that additional bulk allowed for newly-constructed senior housing does not become market rate space for general use later on.
▪ Fix existing opt-in affordable housing programs – a commitment to fix the city's flawed Voluntary Inclusionary Housing and R10 programs.
For MIH, the Borough Board's resolution cited the following measures among those necessary to make the plan acceptable:
▪ Guarantees on how the affordable housing fund will operate – a written framework for governance, strategy, transparency, and accountability with respect to the funds raised through "payments-in-lieu" (PIL) from developers, including specific timelines governing how and where the funds can be used and opportunity for Community Board review and input on the use of PIL funds in their districts. This will ensure PIL funds have a full opportunity to generate affordable housing in the communities where development is occurring.
▪ Increase options for income levels of affordable units – wider options for Area Median Income (AMI) bands for affordable units to cater to community preferences, acknowledging that one size does not fit all communities. These options should include both a workforce housing option and an extremely low AMI option.
▪ Preventing harassment of residents – strong anti-harassment provisions to prevent the displacement of existing rent-regulated tenants in neighborhoods where new construction will be incentivized through rezoning.
▪ Preventing "poor floors" – increasing the required level of distribution of affordable units throughout buildings from the current proposed level of 50 percent to 75 percent to prevent the creation of "poor floors" within buildings.
▪ Closing the "BSA loophole" – tightening the program's hardship criteria, so developers' hardship applications with the Board of Standards and Appeals (BSA) will only be accepted in situations of true hardship and not as a path of least resistance for developers simply wishing to avoid the program's requirements.
Borough President Brewer will issue her office's formal recommendation on the ZQA and MIH zoning proposals by Dec. 11. The City Planning Commission will conduct a public hearing on the proposals on Dec. 16, 2015.
Video and the full Borough Board resolutions is available: http://manhattanbp.nyc.gov/html/issues/zqa-mih.shtm
---