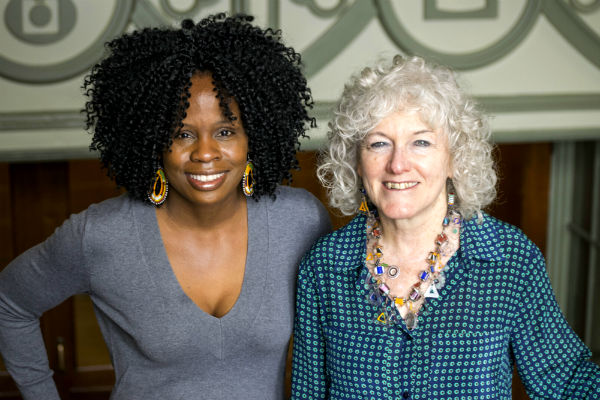 The City College of New York's School of Education and the CUNY School of Medicine at CCNY are recipients of a $50,000 grant from the West Harlem Development Corporation for The Growing Our Own Doctor's Project.
The Growing Our Own Doctor's Project that aims to support and improve the educational and health outcomes of Harlem's children.
Terri N. Watson, assistant professor in the Department of Leadership and Special Education, and Erica Friedman, deputy dean and medical professor at the medical school, obtained the grant.
The aim of The G.O.O.D. Project is two-fold. One objective is to increase the number of students who graduate from CCNY-based A. Philip Randolph Campus High School and choose health professional careers. Another objective is to improve the health outcomes of Harlem residents. G.O.O.D. is modeled after the Sophie Davis Health Professions Mentorship Program, a health professions pipeline program.
"Initially, I worked with the school's leadership team to improve parent engagement and school-community relationships.  The G.O.O.D. project has enabled me to partner with Dr. Friedman and my CCNY colleagues to increase student achievement at Randolph and to promote a healthy Harlem," said Watson who spent the last four years engaged in a longitudinal study of the leadership practices at A. Philip Randolph.
The project includes a summer bridge program entitled The G.O.O.D. Bridges to College and Career Success Summer Program at A. Philip Randolph. 100 incoming ninth grade students will complete the six-week summer program, which is designed to introduce them to health care as a profession, combat summer learning loss and encourage academic achievement.
The year-long project will also consist of peer tutor groups, PSAT preparation, workshops and events that promote healthy lifestyles, diets and exercise. On Saturday, May 13, 2017 students from the Gateway Medical House will co-host the Sophie Davis/CUNY School of Medicine's Community Health Fair.
Via source
Related Articles