---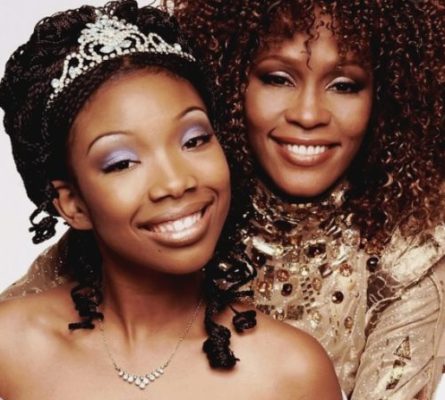 Twenty years since the premiere of Harlem's Rodgers & Hammerstein's Cinderella starring Harlem faves Brandy and Whitney Houston captured the hearts and imagination of audiences everywhere.Fuse will reignite the magical memories with a commemorative broadcast of the groundbreaking 1997 made-for-television movie on Thursday, November 2, 2017, at 8 p.m. ET/PT. Still holding relevance today and featuring an all-star cast led by Brandy, Whoopi Goldberg and Whitney Houston, who also contributes to the soundtrack, the film breathed new life into the timeless story of Cinderella. The enchanting version also stars actor Paolo Montalban – along with Bernadette Peters, Jason Alexander, and Victor Garber.
Tormented by her cruel stepmother and overindulgent stepsisters, Cinderella's dreams of going to the royal ball and dancing with the prince seem nothing short of impossible. However, with the help of a pumpkin, some friendly mice, a glass slipper, and a beguiling fairy godmother Cinderella learns "impossible things happen every day!"
To celebrate a night of the impossible becoming possible, Fuse will conjure up a charming block of programming – A Night Of Magic: 20th Anniversary of Rodgers & Hammerstein's Cinderella – beginning Thursday at 5 p.m. ET/PT. The block begins with "Cinderella"-themed episodes of Moesha and Sister Sister and continues with back-to-back airings of Rodgers & Hammerstein's Cinderella, all culminating before the clock strikes midnight.
Additionally, Fuse.tv will honor Rodgers & Hammerstein's Cinderella 20th year with a series of editorial features leading up to the premiere including, "Cinderella"-inspired moments throughout television history; a photo gallery of the cast 'Then & Now'; notable "Cinderella" portrayals over the years; and movie fun facts and trivia.
Find Fuse in your area with the Channel Finder.
Photo via source
Related Articles
---