---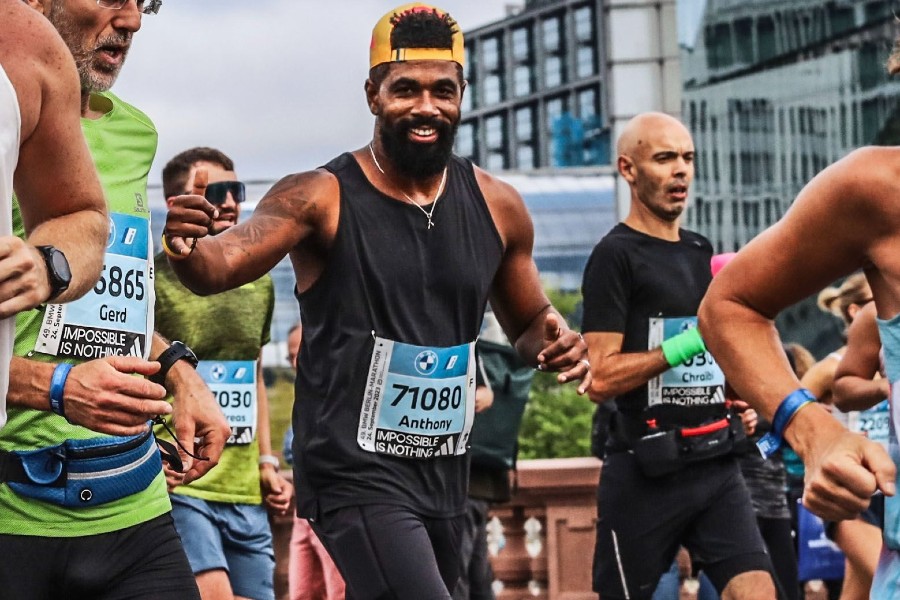 In the vibrant heart of Harlem, amidst a landscape where challenges often outweigh opportunities, Anthony Tucker's remarkable journey unfolds.
A proud native of this iconic neighborhood, he grew up in the midst of Harlem's housing projects, a place where role models were scarce, and the harsh realities of violence and drugs became the backdrop of his early life.
In a landscape where others might have faltered, Anthony's story takes a unique twist. He found reflections of himself in the neighborhood's drug dealers and hustlers, and for a time, it seemed his path might lead him down a similar road. With determination, he kept "one foot in the streets and one foot in school." However, the siren call of the streets eventually led him to drop out of high school, fully immersing himself in a life fraught with challenges.
A pivotal moment arrived during his late teens, a dirt bike accident of severe proportions that left him battling brutal injuries. Over the course of a year of rigorous rehabilitation, he fought to regain the ability to walk normally. It was during this trying time, confined to a hospital bed, that Anthony began to reflect on the trajectory of his life.
In the midst of this personal reckoning, he was inspired by a friend who was pursuing an education at a community college. It was the spark he needed. Anthony graduated from Bronx Community College and embarked on an academic journey that would see him earn his master's degree in teaching. He felt a profound obligation to give back to his community, to offer something positive after years spent entangled in behaviors he wished to leave behind.
His journey as an educator commenced in the fifth-grade classroom, but it was his leap to a pre-kindergarten school that bore the mantle of breaking stereotypes. As a male teacher in early education, Anthony was a beacon of change, shattering preconceived notions and redefining the role of a mentor in these formative years. Today, he proudly holds the position of assistant principal at the Learning Through Play Pre-K Center in the South Bronx, his unwavering focus on investing in the lives of the children he serves and shaping the future generation.
His passion for guiding the next generation isn't confined to the school gates alone. In every stride of his running journey, Anthony carries the torch of inspiration. The path to discovering his love for running was serendipitous, sparked by an encounter in 2016 with Harlem Run founder and running activist Alison Désir. During the pandemic, running became his sanctuary, a means to grapple with the mental and emotional strains exacerbated by the fervor of the Black Lives Matter movement.
Anthony's dedication extends beyond the pavement. Through TikTok Live sessions, he provides a glimpse into his marathon training as he prepares for the 2023 TCS New York City Marathon, his inaugural endeavor of this monumental race. His purpose transcends the finish line. He seeks to empower his followers to become the best versions of themselves, drawing strength from his own journey of self-discovery and resilience.
Running, for Anthony, is a transformative journey, one that has made him more present and vulnerable. It is a testament that health and wellness matter, that embracing one's true self is paramount, and that adversities can be surmounted. Through his runs and his life's work, he strives to show his community that dreams can be boundless.
As Anthony embarks on the marathon, he does so with a profound commitment to Team for Kids, New York Road Runners (NYRR)'s premier charity. By raising funds for NYRR's youth and community programs, he furthers his mission of providing children with opportunities to explore, learn, and expand their horizons. In a city that never sleeps, Anthony Tucker is an embodiment of resilience, hope, and a profound commitment to making a difference in the lives of those who deserve every opportunity to shine.
Photo credit: Anthony Tucker, by New York Road Runners (NYRR).
---