---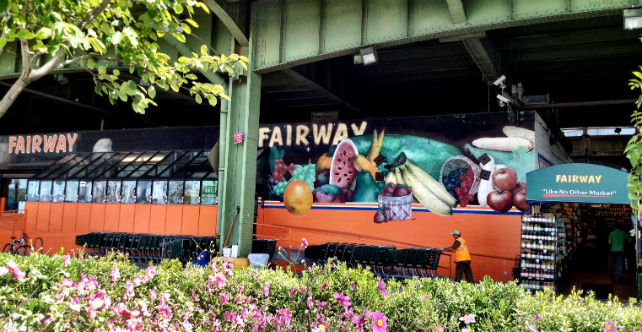 Fairway will begin selling off its grocery stores after declaring bankruptcy Thursday, court records show.
Shoprite's parent company Village Super Market is preparing to buy five Fairway Markets — the Upper West Side flagship, Harlem, Chelsea, Kips Bay and Upper East Side — for $70 million, according to the Bankruptcy Court declarations.
Robert Sumas, Village Super Market CEO, said the five Fairways will keep the company name and signature products.
"We appreciate that Fairway's loyal customers are concerned about the future, Sumas said. "If we are successful in our bid, we are committed to keeping Fairway, including its name, unique product selection and value, a part of this community."
Grocery stores will remain open as the company sells off its markets, Fairway said in a statement.
This stalking-horse bid will set the price for the remaining 14 grocery stores up for sale, court records show.
Fairway filed a Chapter 11 bankruptcy days after disputing a New York Post report that it would file a Chapter 7 and close all its stores.
"We have concluded that a Court-supervised sale process is the best way to meet our objectives of preserving as many jobs as possible, said said Abel Porter, Chief Executive Officer at Fairway Market.
Thursday's declaration was Fairway's second Chapter 11 filed in four years. The company dug itself out of Chapter 11 proceedings in 2016 by borrowing money and shifting ownership from Sterling Investment Partners to a consortium led by Blackstone's GSO Capital Partners.
---